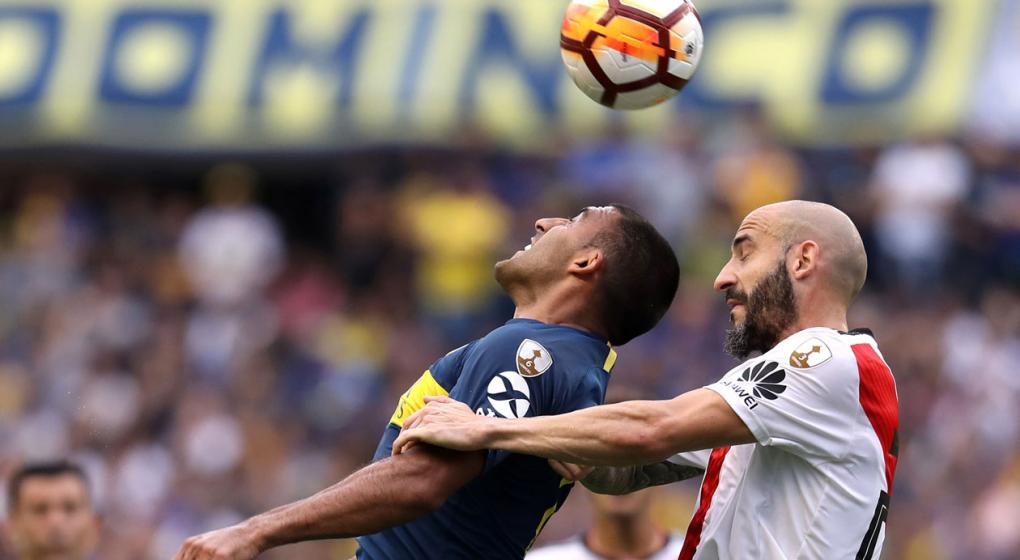 Mouth e River It paralyzes the soccer country with the first chapter of the end of the Copa Libertadores, in La Bombonera. And they took 2-2.
Boca won by goal Walkope Abila, at age 33. Two minutes later, he was tied up Pratto. It's a great coincidence.
And when it looked like they were going to break tied, Benedetto appeared 2-1 at 45.
In 15 ST, Left against 2-2. Pratto went on to put the header and generated that game that led to equality.
1-0
1-1
2-1
O 2-2
What happens in the game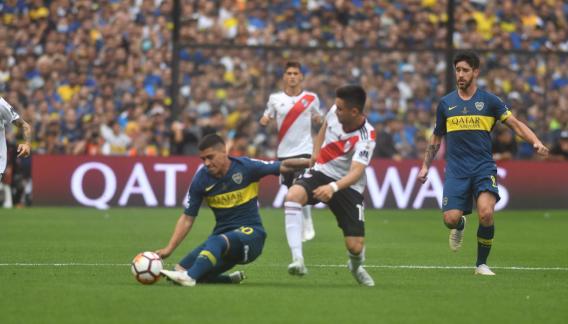 Surprised River twice in the Chocolate Shop. First with the inclusion of Lucas Martinez Fourth by Ponzio to be the third center of a line of four millionaires.
And then with his attitude not tied to play the final.
It had 20 excellent minutes with touch, mobility and Palacios and Pity Martinez at a high level.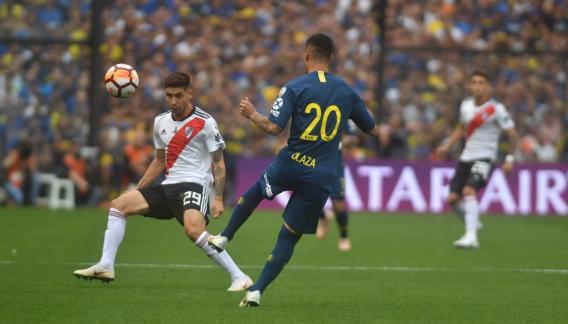 But he stressed against three goals from Rossi that saved Boca at the best moments of the River. Boca stayed without Pavón in minute 26, Benedetto entered to reinforce the attack and to construct an offensive duet with Ábila and were both forward that marked the goals for Boca.
The river that attracted Pratto two minutes after the first goal of Abila, could not repeat his good first 20 minutes and ended up losing with a goal in the last play of a great first half. Worth a final in America.
Revenge
The reimbursement party will take place on Saturday the 24th at the Monumental Stadium, starting at 17. Unlike other instances of the contest, both obtained as a visitor will not have double value.
The synthesis
Mouth: Agustín Rossi; Leonardo Jara, Lisandro Magallán, Carlos Izquierdoz and Lucas Olaza; Nahitan Nández, Wilmar Barrios and Pablo Pérez; Sebastián Vila, Ramón "Wanchope" Abila and Cristian Pavón. DT: Guillermo Barros Schelotto.

River: Franco Armani; Gonzalo Montiel, Jonathan Maidana, Martínez Quarta, Javier Pinola, Milton Casco; Ezequiel Palacios, Enzo Pérez, Gonzalo Martínez; Rafael Santos Borré and Lucas Pratto. DT: Matías Vizcaya (Gallardo, suspended).
Objectives: PT, 33m Agile; 35m Pratto (R); 45m Benedetto (B). ST, 15m Pratto (R).
Changes: PT, 27m Darío Benedetto for Pavón (B). ST, 12m Ignacio Fernández by Martínez Quarta (R), 27m Carlos Tevez by Villa (B), 30m Bruno Zuculini by Pérez (R), 32m Juan Quintero by Martínez (R), 40m Julio Buffarini by Jara (B).
Admonito: Jara, Vila, Ávila (B); Casco e Santos Borré (R).
Referee: Roberto Tobar, from Chile. Court: Mouth
World D coverage