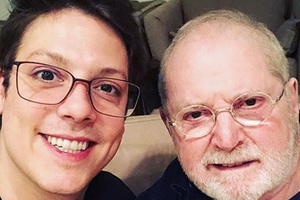 Another picture, among the many that already exist, on the separation of Fábio Porchat with Record.
After announcing that he would not continue to present his program next year, Porchat went to dinner with Jô Soares.
Only the two, in a restaurant of the Gardens in São Paulo, where he detailed the decision he made and the reasons that led him to stop the program in December.
And he heard from me that he was mad to stop and go out, to pull everything he had conquered. Let him go back for his decision.
After this conversation and dinner, it is known, the same Porchat tried a renegotiation and it gave him another way in the case, but then it was the turn of the Record's direction to not want more.
And as a matter of closure, we inform that other plans are already the issuer for next year.
* Collaborated with José Carlos Nery
Source link