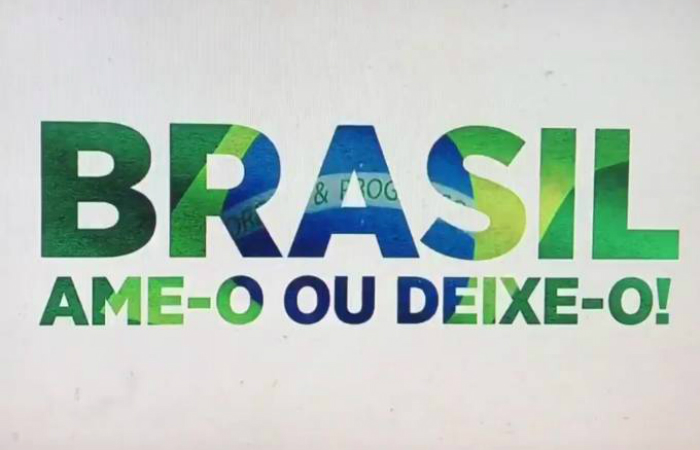 Photo: SBT / Reproduction
The SBT withdrew from its program, on Tuesday (6), the adhesive with national issues that caused controversy, he says: "Brazil, love or leave."
"The sticker with the" baton of Brazil, the owner or let it "was removed from the air. The station made a mistake not to understand that this line was strong during the military regime's time. The idea of ​​the vignettes is to give a message of unity , hope and optimism for Brazilian viewers and those who are not, but live in the country, "reported the SBT's press office.
In social networks, users and politicians from various parties spoke, many of them negatively, on the television stickers of Silvio Santos.
Love or leave it
The phrase became known as one of the main slogans of the period of the Brazilian military dictatorship, associated with the repression of anti-government movements and ideas. The slogan arose during the government of Emilio Garrastazu Médici between 1969 and 1974, a period known as Lead Years, in which the rulers had the power to arbitrarily punish those who were enemies of the regime or as such considered.
For Diario, SBT's communications advisor said he will not comment on why the videos circulate for "strategic problems." According to the blog of TV News, Uol, a source linked to the channel, said the videos were made at the request of Silvio Santos, in support of the President-elect Jair Bolsonaro.