The vote took place on Tuesday and had a score of 66 to 47. The rate should be voted on last month, but the meeting was postponed due to confusion between the advisers
The new meeting of the Fluminense Deliberative Council was not marked by unfortunate scenes on Tuesday. Unlike the first meeting to discuss the agenda, the accounts of the administration of Pedro Abad in 2017 were debated and approved with 66 votes in favor, 47 against and four abstentions.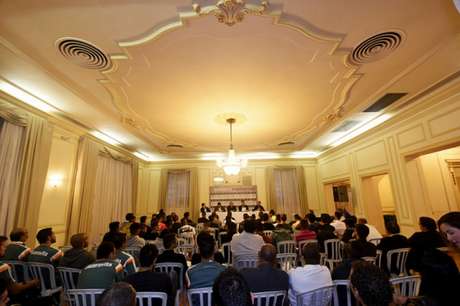 On October 9, the meeting on the subject ended in a hostile manner, since the struggle between the council members made the vote stand in the way and the session was suspended. Confusion began when members of the opposition called for the reopening of the 2016 accounts, valid by director Peter Siemsen.
However, the Plenary decided that the initial call was followed and the 2017 accounts would only be voted. After suffering a lot of mood and exaltation, a counselor left the bleeding nose after taking a punch and went to a police station to filing a complaint
The president of the Board of the Deliberative, Fernando Leite, decided to suspend the meeting and not to vote. The attitude was criticized by the members of the situation, who did not agree with the act and stated that "the meeting should be held after the aggressor had been removed from the Noble Hall." The disciplinary committee also received a petition that requested the expulsion of the abuser of the society.

Source link