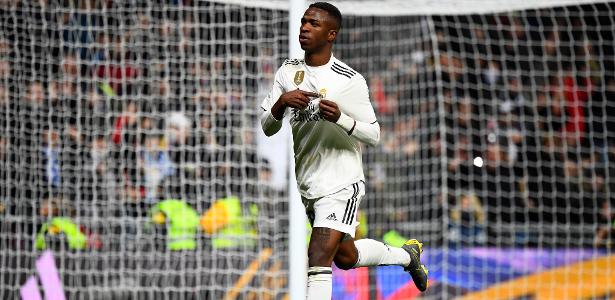 Coach Tite called today (28) the Brazilian team for the friendly against Panama and the Czech Republic, which will take place in March. The main novelty is the presence of Vinícius Júnior among the summoned. The striker, who gets his first chance, convinced the coach after the race as the head of Real Madrid.
As expected, Lucas Paquetá was also called. The player arrived in Milan recently, conquered coach Gennaro Gattuso and gained space among beginners. According to Tite, the versatility is a positive point of the ancient Flamengo.
"Paquetá was used with Barbieri, with Dorival as an articulator, or having Aaron and he looser, or he went with Barbieri to have two articulators when playing with Diego, he plays a lot in both options," said the technician in a collective interview
The call also marks the return of Daniel Alves to the Brazilian national team. PSG's right lost the 2018 World Cup and the second half was friendly with a knee injury right.
The biggest absence is Neymar. As expected, the PSG attacker still retrieves from an injury on the right foot and will not participate in the games. Another name that is out of the list is the side Marcelo, who lost space in Real Madrid and became a reserve in the last games.
The announcement announced today, the first of 2019, is the last before the official list of the Copa America match, to be held in June in Brazil. Tite said that there is still no definition of the names that will be played by continental competition.
"The team format for the Copa América, with no closing, will only be closed in its last call," he said. "When I took the national team, we had to produce good and win, and I had the World Cup and restricted the World Cup," he said. Learn the past selection and give athletes opportunities to close more. "
Brazil faces Panama in Portugal on March 23. Already on the 26th, the team faces the Czech Republic in Prague.
See the full list:
Doormen
Alisson (Liverpool-ING)
Ederson (Manchester City-ING)
Weverton (Palmeiras-BRA)
Sides
Alex Sandro (Juventus-ITA)
Danilo (Manchester City-ING)
Daniel Alves (PSG-FRA)
Filipe Luís (Atletico Madrid-ESP)
Defenders
Eder Militão (Porto-POR)
Marquinhos (PSG-FRA)
Miranda (Milan Inter-ITA)
Thiago Silva (PSG-FRA)
Midfielder
Allan (Napoli-ITA)
Arthur (Barcelona-ESP)
Casemiro (Real Madrid-ESP)
Fabinho (Liverpool)
Felipe Anderson (West Ham-ING)
Lucas Paquetá (Milan-ITA)
Philippe Coutinho (Barcelona-ESP)
Attackers
Everton (Grêmio-BRA)
Roberto Firmino (Liverpool-ING)
Gabriel Jesus (Manchester City-ING)
Richarlison (Everton-ING)
Vinicius Júnior (Real Madrid-ESP)
Source link