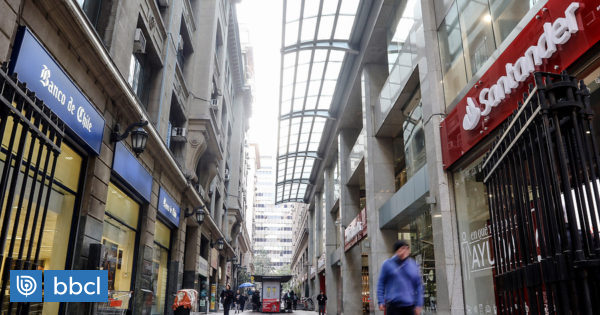 According to data from Superintendent of Banks and Financial Institutions (SBIF), the digital revolution marked its presence on how to operate cash transactions.
In Chile, the number of ATMs, branches and executives has decreased, Diario Financiero reported.
In 2017 there were 7,622 ATMs in Chile. By the end of 2018, the figure fell by 2%, recording only 7,468 distributors. With 13.5% less, Scotiabank was the company that most reduced its machines, followed by Bci, with 9.8%.
In addition, The number of operations in ATMs also dropped 0.7 points Percentage, as well as the transaction amounts (1.9%).
On the other hand, the number of banking branches (offices, offices, offices and ancillary funds) decreased by 3.9% in the same period: In one year, 87 offices were closed, with a total of 2,099 spaces throughout the country.
Like ATMs, Scotiabank and Bci again led to this issue, closing nearly 40 offices, which translates into a reduction of 18.5% and 12.9%, respectively.
Despite the digital revolution, we must also mention that the The merger of BBVA and Scotiabank would have a direct impact in the reduction of branches and offices, but not necessarily in the operations.
The Canadian acquired BBVA Chile for US $ 2.2 billionand at the end of its fusion process it is projected by the end of 2019.
Jobs
As a result of the foregoing, jobs are also affected. Last year 787 posts were cut, which shows a decrease of 1.3% in personnel.
As expected, Scotiabank heads the list with 8.6% less, followed by Bci (5.2%), Itaú (with 2.1% and already merged with CorpBanca in 2016) and BancoEstado.
On the other hand, Scotiabank noted that the reasons for the outputs are also due to "voluntary resignations and duplicate management positions that have already been adjusted."
However, on the other side he was located Santander, which has expanded its return of the workers in 319 people, along with the Consortium, which incorporated 97 workers in 2018.