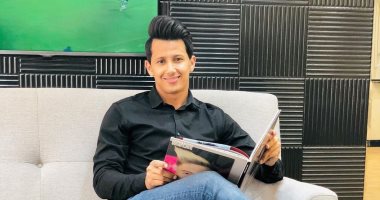 On Wednesday, there were many important sports news, most notably Zamalek lost Hazem Emam for 10 days due to Al-Samaneh, inviting his guests, Touré and Haji to participate in the African Nations Cup raffle.
Zamalek loses Hazem Emam for 10 days
Hazem Imam of the right team of Zamalek is absent from participating in group exercises for 10 days, due to an injury that suffered muscle tension during his participation in the game Smouha.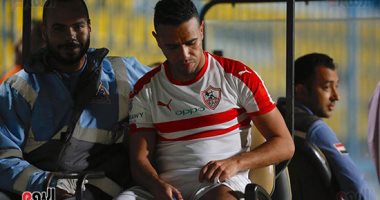 Sherif Ikrami is only training in the gym far from Al-Ahly
Sherif Ekrami, goalkeeper of the first team football team in the Al Ahli club, performed physical exercises at the gym on the side of the two players who were absent from the match against the clear.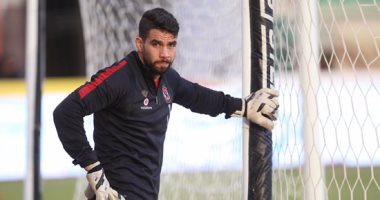 Zamalek asks Sassi and Nqaz to name the Tunisian left wing
Zamalek officials called on Tunisian coach Ferjani Sassi and Hamdi Al-Naqaz to appoint a Tunisian left back to join the white team during the next summer transfer period, especially after the brilliant situation of the pair in the current period .
Invitation to guests and Toryh and Alhaji to attend the draw of the African Nations Championship
The African Football Confederation (CAF) and the Supreme Organizing Committee of the 2019 African Nations Championship in Egypt will ask a series of party legends on a continental level to attend the tournament raffle that will take place on Friday night at the foot of the pyramids.
Reduce the chances of participation of the main electricity in front of the Egyptian in spite of the lifting of the suspension
Swiss Christian Gros, technical director of Zamalek, will not trust Mahmud Kherba, the team player, for the Egyptian game, which will be held on Thursday at the Army Stadium in Suez, in the 28th round of the Premier League, despite lifting the suspension.
The Tigris plans to kidnap Amr Gamal in the summer
The Tigris Valley officials, headed by Majid Sami engineer, began planning to include Amr Gamal, the Ahli striker during the next summer transfer period, to reinforce the team's line of attack, especially taking into account the desire of the coach Greek Takesis Gunis to contract with a distinguished striker. His plan with the Tigris to build a reaction, the need of an attacker with speeds and special abilities to translate that control into goals.
"Stadium" prevents the establishment of Ahly and Zamalek meetings at one and the same time
The Football Federation competition committee rejected the rumors about the request of the Zamalek club to have matches in the league at the same time as the Ahli games, especially that both teams play their matches in Cairo at the same stadium, PetroSport, polo which can not be played in a while.
Source link