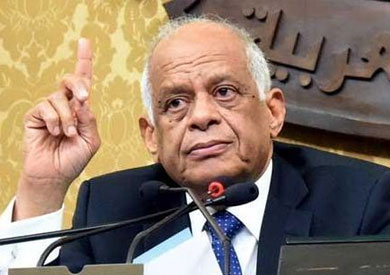 Cairo – a


Posted in:
Monday November 12, 2018 – 11:54
| Last update:
Monday November 12, 2018 – 11:54

The president of the Chamber of Deputies, or Dr. Ali Abdel-Aal said that NGO law in Egypt is based on three internationally recognized basic principles: transparency and training at the time of reporting and compliance with current accounting standards at the international level, noting that the President of the Republic saw the need to hear internal discussions about him as the law is subject to the consent of all public officials.
He added that President Abdel Fattah al-Sisi led the formation of a national committee to re-study the law and noted that there will be a community dialogue on all those involved in civilian work in Egypt.
During the meeting with the House of Representatives, on Monday night in his chamber in the House of Representatives, the chairman of the Human Rights Committee of the German Bundestag, Jensen, in the context of his official visit to Egypt. Dr. Ali Abdel-Aal welcomed Mrs. Jensen, who expressed his sincere gratitude for receiving it from the President of the Council.
During the meeting, Abdel-Al highlighted his visit to Germany last June and said that it was a successful visit, during which he met with many of the leaders of the Bundestag. He exchanged conversations with them on various issues of mutual interest, Combating terrorism and illegal migration.
The two sides discussed the law of NGOs in Egypt, taking into account the recent directive issued by the president of the Republic to form a commission to restructure the law and carry out the necessary modifications.
On the other hand, he praised the president of the German Human Rights Commission this step, which he considered to be reflected positively in the work of civil society in Egypt, noting the role of parliament in the creation of community peace and in strengthening relations between countries , including the Egyptian-German relations.
He pointed out that any parliament is a reflection of the different social groups and can create a social peace. This applies to the Egyptian parliament, which represents all groups of women, youth, Copts and people with special needs and Egyptians living abroad.