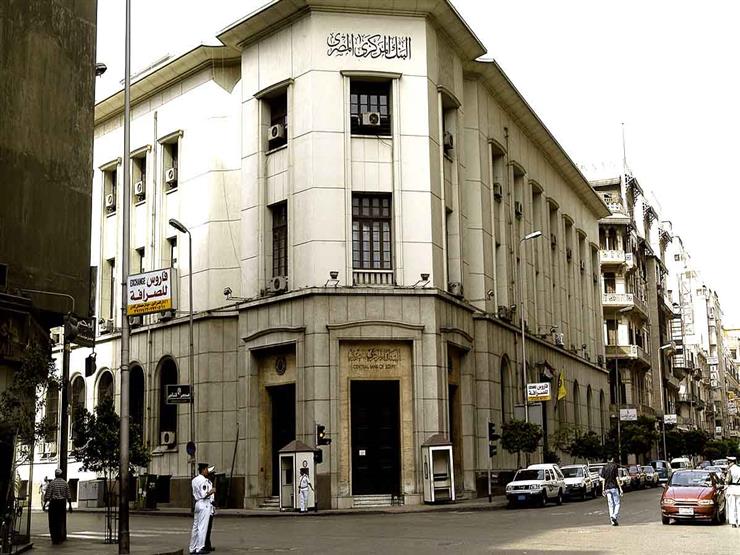 05:15


Wednesday, November 14, 2018

Books – Mustafa Eid:
Design by Michael Adel:
The central bank's monetary policy committee is awaiting the decision of the central bank's monetary policy committee at its seventh meeting this year to be held on Thursday according to expectations that the central bank will continue to stabilize interest rates for the fifth time in a row.
The bank had a monetary opening cycle during which it raised interest rates by 7% on 3 occasions during the period of exchange rate liberation between November 3, 2016 and July 4, 2017 to reach 18.75 % of deposits and 19.75% of loans and continued at the same levels until the beginning of the year for the reduction of inflation derived from the implementation of the economic reform program.
With the first meeting of the Monetary Policy Committee in 2018, the central bank launched a course of monetary policy easing in February with a sharp fall in inflation in recent months.
The central bank reduced interest rates by 1% at the beginning of this session, followed by a 1% cut again at the next meeting in March, reaching 16.75% of the deposits and 17.75% of the loans.
However, the bank soon ceased to complete this session by warning the effects of decisions to increase fuel and electricity prices earlier this summer, as well as the beginning of a wave of foreign investments in emerging markets in emerging markets as of April.
The central bank continued to stabilize interest rates during four consecutive meetings, from May to September last year, coinciding with an inflationary wave that did not subsist until the last data, as well as the continued alienation of foreign securities portfolio investments.
Emerging markets were hit by a wave of foreigners' outflow of investments in public debt instruments that began in April as the US dollar grew and the growing fears of the economies of these markets, especially after the crisis in Turkey and Argentina .
According to data from the Central Bank, about 8.4 million dollars of foreign investment in Egyptian treasury accounts came out during the period beginning in April at the end of last September. These investments amounted to 234.5 million pounds (13,100 million dollars) at the end of last September, compared to 380,300 million pounds (equivalent to 21,500 million dollars) at the end of March.
In addition to the continuation of the suspension of the Central Bank's cash facilitation cycle, prices of vegetables and fruits increased abruptly for 3 months and affected monthly and annual inflation. The latter continued the notable rise of the third month of October in 17.5%.
Masrawy is controlling the decisions of the Central Bank Monetary Policy Committee at its six meetings in 2018.
Read also:
After inflation has reached the highest level in 2018. What are the expectations of interest rate analysts?
After rising in October … Have they become the central objective of "dodge" inflation?
Bankers expect to install central interest rates on Thursday
Source link