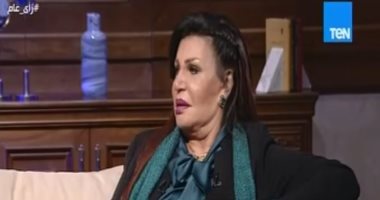 "I was rich in the bathroom," said Najwa Fouad, who wished she would become a singer but was afraid of her family.
She said during her meeting with the "public opinion" program on the satellite "TEN"With the means of communication Amr Abdel Hamid, he went to the" Telefonist – Cool Center "work office, Mirdifa:" He told me he was busy with him, I wanted to be richer and told the office of Mr. Mohamed Abdel Wahab and Ikdlk Maah.
She explained that she met "Abdel Wahab," and when she sang, he said: "Listen, Stee, cheat a pound, I got a sandwich."
Najwa Fouad said that dance is part of Egyptian history and the brand was valuable. "People's habits have changed, today's better than before, and the dancer is not that image and they are generations of generations."
Source link