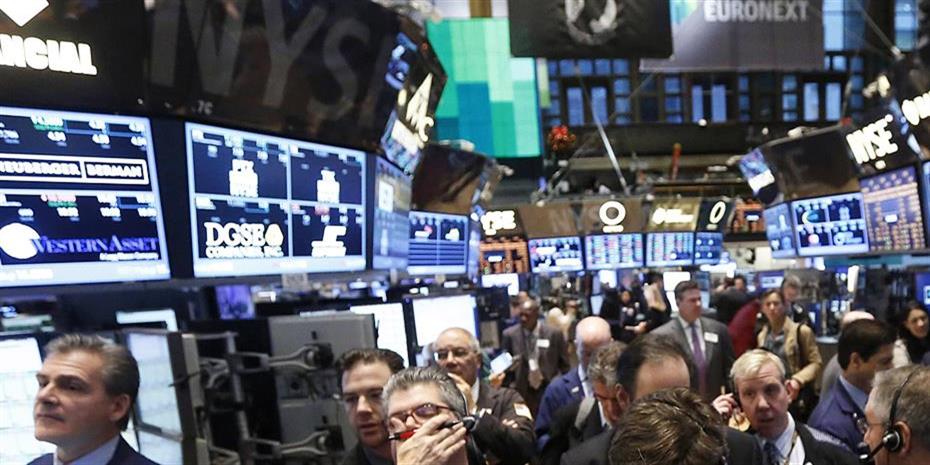 The pressures on Wall Street with the main players in the actions of Apple and Goldman Sachs were firm.
In particular, o Dow Jones 2.31% or 601 points at 25.387, S & P closed 1.97% to 2.726 points and Nasdaq dropped 2.78% to 7,200 units.
In the industrial index, the biggest drop was recorded by the shares Goldman Sachs (-7.5%) e Apple (-5%), while Verizon (+ 0.4%) and Coca Cola (+ 0.3%) recorded the highest increase.
Meanwhile, there is growing concern about the escalation of trade tensions between the United States and China, Canada and the EU.
As reported by the press, Donald Trump examines imposing customs duties 25% of car imports, causing the reaction of foreign governments and car makers as tariffs will increase construction costs and reach sales and jobs.
In addition, the impact of his new rise was negative American currency. In particular, the dollar index reached a maximum of 16 months in 97.58 points. In the same way, the dollar rose a year high against the euro increasing by 0.8% to 1,1239 from 1,1335 the previous week.
At the same time, Saudi Arabia's decision to cut oil production in December, along with US sanctions against Iran, has not been able to raise the price of black gold. In particular, crude oil slowed down during the eleventh consecutive day, this time 0.4% to 59.93 dollars per barrel.
Meanwhile, good results were announced Aurora Cannabis since the net profit was projected at 105.5 million dollars from just 3.6 million last year and 79.9 million in the previous quarter.
In the commodity market, the price of gold It fell 0.4 percent to $ 1,203 / oz.
It is noted that the securities market in the United States has been closed due to "Veteran's Day."