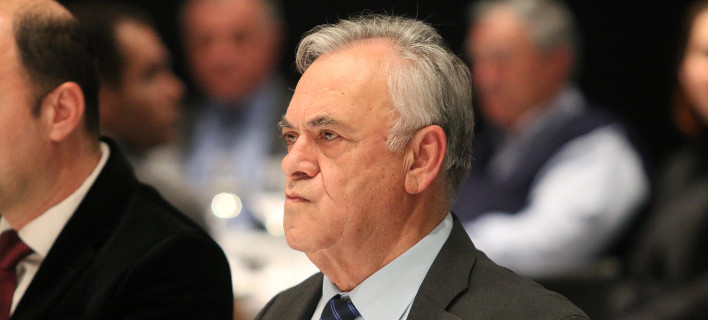 In a 153-page multi-page bulletin, the Ministry of Economy and Development presents 142 actions for the country's development strategy in the next decade 2020-2030.
The progress of the government's development plan was reported by Economy Minister Yiannis Dragasakis, describing the basic principles of the National Economy Development Action Plan to present tomorrow /
"The development strategy is already underway," he underlined in a written statement and referred to the first 142 actions through which the content is specified.
These are actions, he said, "they have as a recipient society and they intend to create conditions for the satisfaction of their needs in a sustainable and sustainable way."
Continuing in the same context, he emphasized that "this package is a review of what we receive and what we do in different areas, but also of planning for the immediate future, as it includes actions that are in progress or are planned to be implemented in the next months ".
Referring to the new programming period, he said that "the great transformations will be preparing the society to finally break the pathogens of the past and the wounds of the crisis, plan the future and face the challenges that arise from the 4th. Industrial Revolution, climate change, Reduction of disparities and negative demographic trends. "
In a later comment, Mr. Dragasagis concluded that "the action plan of the Ministry of Economy and Development will illustrate the previous actions to prepare this ambitious and necessary objective."
With the departure of the painful phase of the memoranda and prolonged austerity, we are now, as a society and government, in a position to move towards a new phase with central priorities:
Strong, sustainable and equitable growth on a renewed basis and holistic content (economic, social, environmental).
The attraction of foreign investment and the overall stimulation of domestic investment activity.
Creation of quality and quality work and drastic reduction in unemployment.
The formation of the new social state and the fight against inequalities.
The radical management of structural problems, the serious legacy of the crisis and the new challenges.
The 142 actions