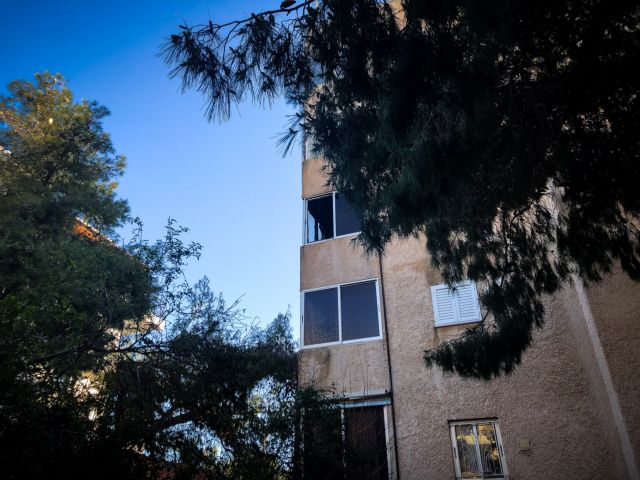 Few people can know what happened to this girl who is now in puberty, about 14 and 15 years old, growing up without a mother in an orphanage. She is the missing girl, who lost a brother of a disease for many years, a brother he never knew, and a few years ago a newly-born girl who did not even know why she burned alive in Varkiza's apartment.
Nobody can remember at what age the first of the three children of 30 years of age died. If he was baptized, there was someone who chose a name for that. The tragic baby, who found a martyr yesterday, did not even have that name. Maybe he could not stop and how the crowd was outside the window of the small department of Varkiza.
The 30-year-old mother left her when she left the house. It was the same the prosecutor. But he also put a light on his feet to warm his feet in this intense winter. The girl who has lived and left without a doubt will not want to look like her mother. However, the curse of modern Medea opened the way in the first years of his life.
The mother also grew up in an orphanage. At least for a few years there he stayed there, as the neighbors said under the window of the Varkiza blockade that he still smoked. Where the boy was ashes.
And her mother, years before when she was 16 years old, lost her own mother. A host mother. You see, the 30-year-old was adopted, and at that time she was deprived of her grandmother's mother, her grandmother, and was forced to go to an orphanage, a prenatal structure, and leave there with a child in her arms. "The baby was born prematurely and had to stay in the hospital. She was unable to get her child, her father had to go, who said she did not want it. They told her she could go to breastfeeding, but she never did. This was the baby more fortunate. It was given for adoption, "said a neighbor under the smoking window.
At the age of 18, he went to live in Varkiza in an apartment he had inherited from his host mother. Indeed, as neighbors have come for years, he has been selling a piece of work by property that he had inherited, and in the end he remained the department of 40 square meters.
The people who saw her said that the 30-year-old had psychological problems. As he had to take some drugs for his mental balance but he had no money to do it. The 30-year-old, with a child away from an orphanage, perhaps a host family and babies from a few months spend the rest of their short life in a tied child's chair, was related to someone who said, she thought she was going to take care of the child when it was missing
And so he said that the fateful night died. She neglected to watch her, refused to leave her, the stove did not neglect to become a rattan and the house to rejoice. The official of Themis presented a 30-year-old woman with a criminal charge for a lethal exposure of a minor in danger of guilt and a fire caused by negligence that led to death.
The modern Medea, whose parents could have done, showing their indifference, just like their own children, can see the mirror of their own daughter. The daughter who got rid and never knew what happened. Perhaps at some point in the future, if your thinking is clear and your soul is cured, you would like the girl, unlike her other two brothers, to have a name and last name so as not to be the victim of the same curse that Medea did with only 30 years of age.