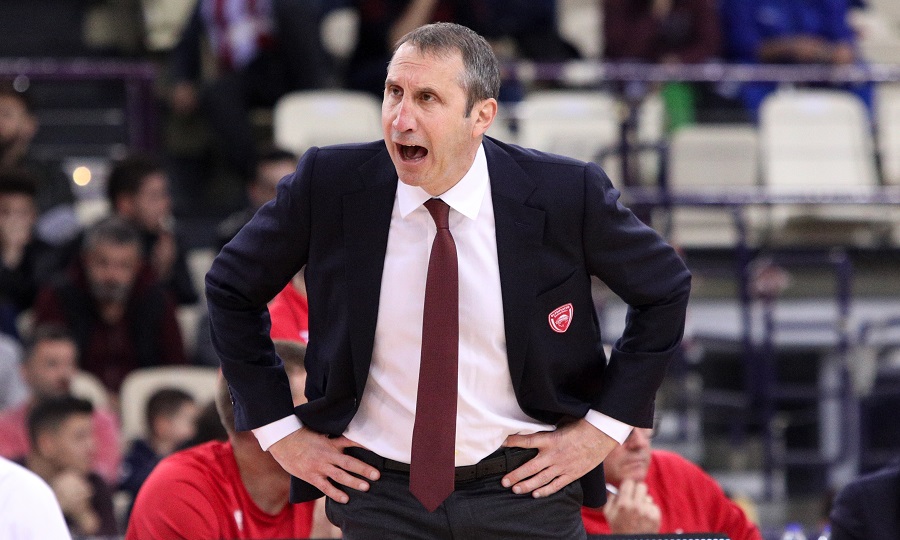 David Blatt had an … explosion at the press conference after Olympiacos' victory over PAOK after a question about the three convoys of the Cup semifinal this year with Panathinaikos.
The US-Israeli coach described as "ashamed and disrespectful" the suggestions of the three trucks at OAKA and later confirmed that the Piraeus team is looking for a guard, but it is still not 100% certain that it will be purchased.
In detail, the statements by David Blatt:
To meet with PAOK: «We congratulate our team and our players on how they fought and stayed together to represent the club in the best possible way. Players played well defensive and aggressive. It was an important victory for us and I am happy that the children did it".
For the next day Olympiacos will receive a player: «First, Williams-Gos will return and I hope we receive another player, but I still have nothing to say. We will continue with the good group of players we have. I would like to receive a player, but I do not know if we can find it".
If you are impressed that the three referees of the Greece Cup have not been named since then in a game of Olympiacos, but also if the player will win before the next draw of the referees: «I do not know when the player will come. We will continue while the team continues at the moment. You all know how I feel about what they did in that game. And those who have an understanding and objectivity saw what they did in this game was incredible, horrible, shameful and ugly. I had never seen him before and I hope he will not see him again. It was a shame and a lack of respect. That's what I thought when I thought of that game. But there are no decisions in my hands that came after their own actions. But support for the club and what he decides to do".
If the season is the most curious of his career: «It is not over yet. Let's talk at the end".
If you think it's weird to leave the players in the middle of the season: «It is not strange nor bad to want a player to go. It's pretty normal. It happened again in my career. It is not a simple moment to be fair. But you know that Nietzsche said that "what does not kill us makes us stronger" and I think. Grow, learn and always try to get out the best way through a difficulty. You do not always do it, but you have to try it".
To be back with nine players did not play in two of them (Boogie and Cougar): «In a game that stays with nine players, is not it a little weird to play with seven? It was the firing … I did what he needed to win the game. This is my job and this is the decision that you can not think of how many people play and how many. I think of victory and that's my job. Losing pridezis was a shock. That was tough. And PAOK is not a simple team, it is a team that has won several games this year in Greece. To win with 20 was good for our players".
How do you feel that the three players you have chosen (Tima, Weber, Tupan) are not in the group: «Everything that happened is my responsibility. Everything that happens is my responsibility and I feel responsible. I do not feel well. Tima asked to leave and we helped him because he wanted to play more. I think more about the players we have and are responsible for everyone and I assume all responsibility".
Source link