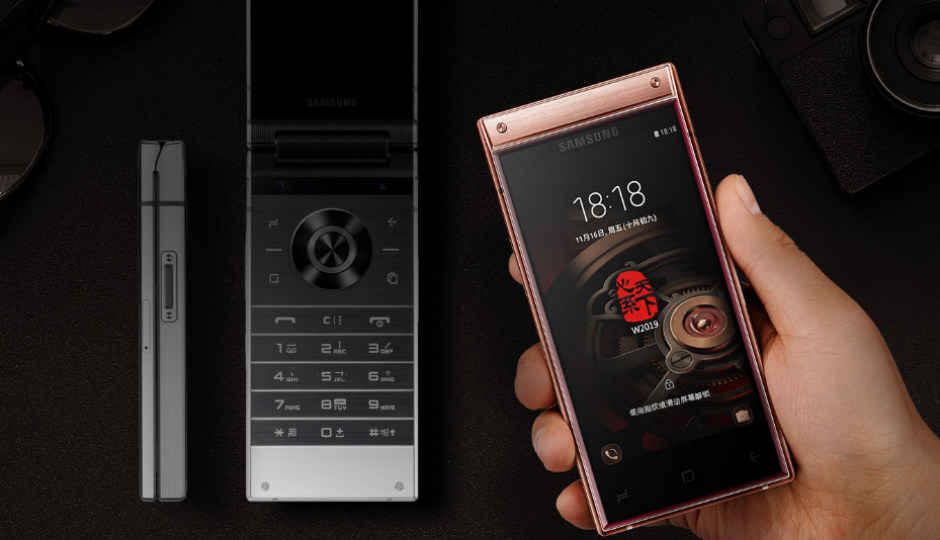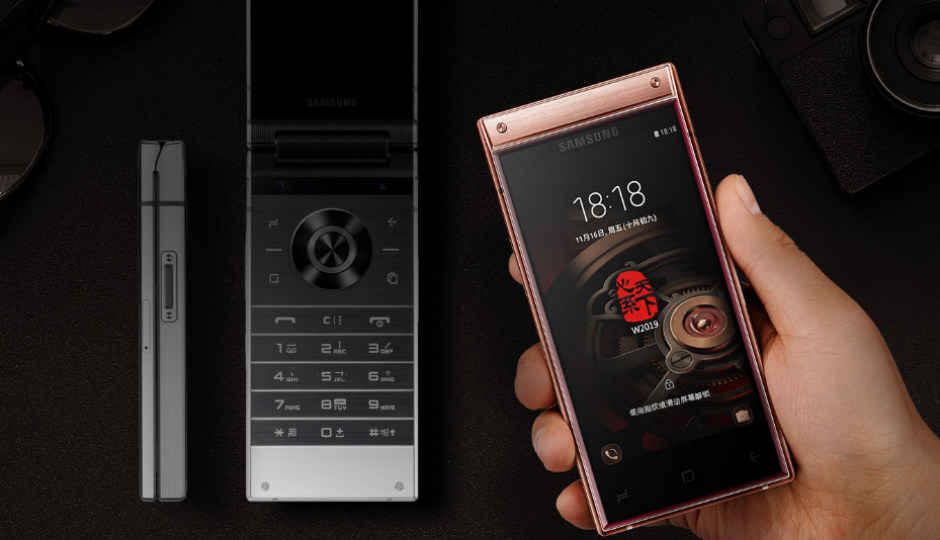 Samsung has launched its W-Series logo smartphone, the W2019, for an expected price of at least 10,000 yuan (approximately Rs 1,04,000). Currently, the smart phone is only available in China and the company is still confirming its price. The Samsung W2019 works with a Qualcomm Snapdragon 845 processor and comes with 6GB RAM in two storage variants – 128GB and 256GB – both compatible with a microSD card in case a user wants to expand the storage.
Like its predecessor, the smartphone receives two Super AMOLED screens of 4.2 inches, both with screen resolution of 1920 × 1080 pixels. It works with Android 8.1 Oreo and comes with Bixby support. There is no headphone jack and the entire package is powered by a 3070 mAh battery. In terms of optics, there is a double camera on the back with 12-pin sensors each, and the primary sensor has a smart variable aperture f / 1.5 to f / 2.4. The secondary sensor has an aperture f / 2.4. The phone also has a 8MP front handle.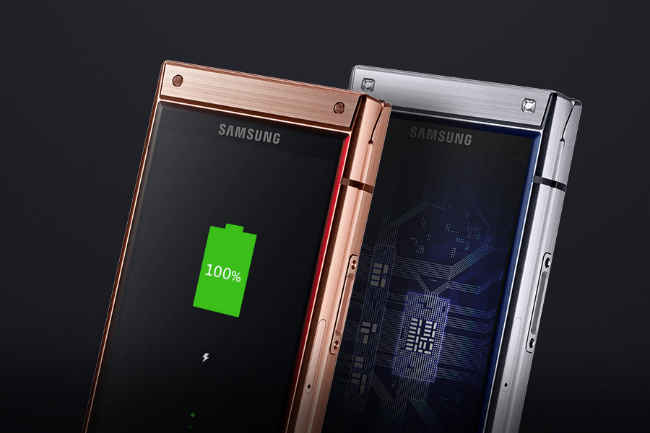 The smart phone brings Samsung Headset's smart notebook heels, which was featured in the recently celebrated Samsung Developers Conference in San Francisco. The folding Samsung smartphone will cost $ 1770 (approximately Rs 1,29,000). Next could be the launch of Samsung Galaxy A9 in India. Featured last month in Kuala Lumpur, the Galaxy A9 comes with a four-chamber configuration on the back with an ultra-wide lens, a telephoto lens, a regular lens and a depth sensor, vertically stacked together with a single LED flash.
In addition, Samsung is expected to launch its Galaxy S10 smartphones at the Mobile World Congress in Barcelona next year. According to the news agency Yonhap, a 5G-enabled Galaxy S10 will also launch along with the Samsung folding smartphone in March. DJ Koh, CEO of Samsung's Mobile Business Division, said the company will manufacture at least one million mobile phone units.
<! – commented on July 6, 2016
->
Other popular offers
* Includes cashback

<! –
->
<! –
-><! –
Higher Engineering Colleges
-> <! –
Related articles
->
He