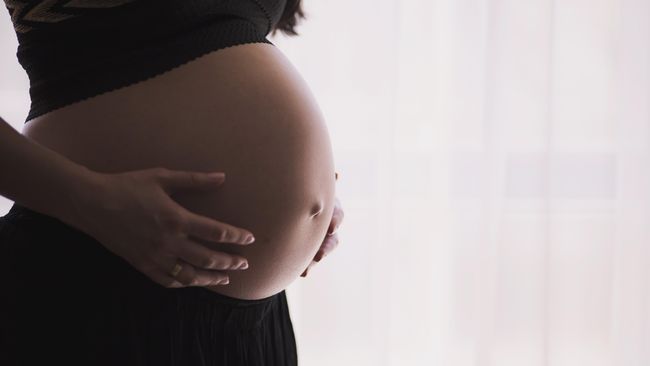 Jakarta, CNN Indonesia – Minister of Health, Nila Djuwita F. Moeloek, emphasized that pregnant women must undergo human immunodeficiency virus (HIV) The test is expected to detect the possible transmission of the mother to the baby early.
Nila said that the baby should be protected. He revealed that he had requested the Ministry of Health (Kemenkes) the General Directorate of Public Health and health services to conduct HIV controls on pregnant women to not inherit problems for the children of the nation's future.
Nila recalled Indonesia benefiting from a demographic bonus in the period 2020-2035. At that time the population structure in the country was dominated by the productive age group.
"What happens if our children have an impact on a disease that, in my opinion, during the whole life must do the treatment", "Nila said during the commemoration of the National Day of Health at the Hospital of Drugs (RSKO), Cibubur, Jakarta, sunday (11/11).
The government itself has required the HIV test for pregnant women since 2013. This activity is part of a program to prevent the transmission of HIV from mother to child (PPIA).
In addition, Nila also asked that the role of the RSKO not only be treated but also promote preventive action through socialization. During this time, in addition to free sex offenders, users of narcotic drugs and illegal drug abuse are vulnerable groups of HIV transmission.
To reduce the number of people with acquired immunodeficiency syndrome (AIDS) Because of HIV, the government continues to campaign for the dangers of drug use and free sex. For those who have been exposed to HIV, the government has a program to administer antiretroviral drugs (ARV) to reduce the amount of viruses and increase the patient's immunity.
Key population of HIV propagation
The General Director of Pneumatic Disease Prevention and Control (P2P) of the Ministry of Health Anung Sugihantono added that the government highlighted key populations vulnerable to the transmission of HIV, namely drug users, commercial sex workers, pregnant women and same-sex enthusiasts in particular gay.
"Every time you find a case of HIV, you will see the contact (virus) and the community that is a unit," he said.
Each group has a different approach pattern. For example, the transmission of pregnant women to babies, officers will also study the clinical history and behavior of the mother and her partner.
While for drug users, the officers will analyze the method of consumption. Syringe drug users are more susceptible to HIV, although non-syringe users can also get HIV influencing behavior in terms of free sex.
Pelita Ilmu Foundation's director of software (YPI) Tika Surya Atmaja revealed that HIV testing programs for pregnant women can reduce the chance for babies to obtain HIV.
Tika said, without intervention, the risk of infected children reaching between 25 and 45 percent. However, if they are treated prematurely with mothers who take ARV and do not breast-feed, the chances of HIV-infected people fall below five percent.
"By becoming a government program and integrated in health services, all pregnant women feel that they are not required to undergo HIV testing because part of the test is for pregnant women," he said.
Since 1999, YPI has had a guidance program for people with HIV / AIDS (PLWHA), including pregnant women who contracted HIV. Tika said that most pregnant women who contracted were housewives who hired their partners.
"If you are accompanied by YPI, most housewives are infected in a state of health of your husband or husband," he said.
According to Tika, people with HIV who appear to be healthy are at greater risk of infecting their partners because they do not realize that they carry a virus in their bodies. (FRP / FEA)