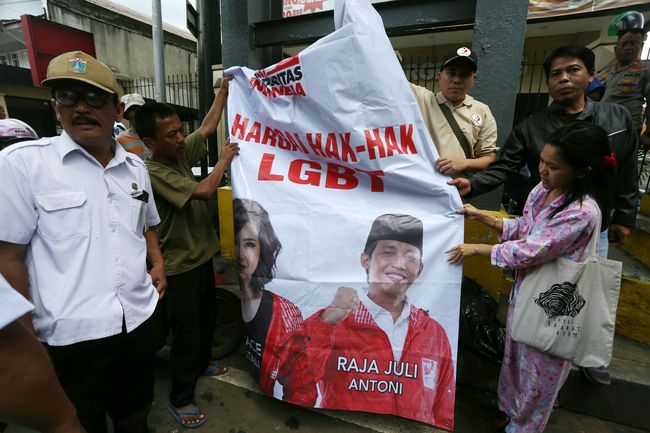 Jakarta, CNN Indonesia – Indonesian Solidarist Party Politician (PSI) Dini Shanti Purwono claims that LGBT is the personal domain of each individual. This statement responds to the circulation of the "Respect for Rights" of PSI banners LGBT"at several points of the pedestrian bridge in Jakarta.
The PSI then informed the case of the banner to the police. The party claims that he never made the flag.
Dini said that the LGBT problem should be seen from a broader perspective and not judging the LGBT group itself. He underlined that LGBT groups are also Indonesian citizens who continue to be entitled to legal security.
"Regardless of gender and religious preferences, that is, a private domain, which is not our position to comment or judge. Therefore, we must see what becomes a social anxiety or problem, then find out," said Dini. The victory of Cemara, Menteng, Jakarta, Thursday (31/1).
But he did not deny that the issue had a social impact on the community.
Dini said that his part informed the subject of the banner to the Electoral Supervision Body and the police because they considered it to be a black campaign.
According to him, the ruling on the flag to respect LGBT was not good. The article should respect all Indonesian citizens.
"So what we blame is because it is slanderous and also forms black campaign. We do not touch the private sphere. Not that (when reporting) that we do not respect the LGBT, "he said
Previously, social networks were encouraged with banners reading "Appreciate LGBT rights" that were installed on several pedestrian bridges in Jakarta.
The flag was equipped with the logo of the PSI and a photo of the PSI General President, Grace Natalie and PSI Secretary General Raja Juli Antoni. The PSI took legal action because it never installed the banner. (psp / wis)