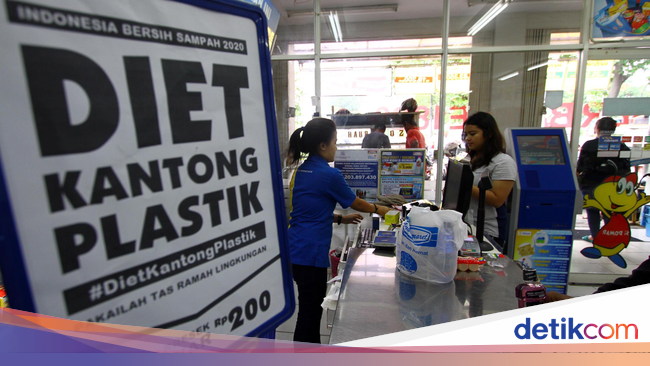 Jakarta – The Indonesian Association of Entrepreneurs (Aprindo) announces that its members will conduct the policy of Non-free plastic bag (KPTG). This policy will take effect on Friday (01/2/2019), and each use of plastic bags for purchase items will be charged Rp 200 / bag.
According to the chairman of the Plastic Working Group Aprino, Yuvlinda Susanta, the table will explain to consumers that if you want to use a plastic bag, it costs IDR 200 / bag. The teller must inform the consumer policy.
"Therefore, the cashier must offer paid plastic products, so when we, as a buyer, check the payment, the cashier will ask that he bring a shopping bag or not, ask if we want to use the card," said Yuvlinda, at Aston Rasuna Hotel on Thursday (02/28/2019).

So, if the consumer refuses to use a card or does not carry a shopping bag, then the consumer will offer plastic for Rp 200 / sheet.
"Use a plastic bag, but pay Rp 200," said Yuvlinda.
He added that some outlets already sold shopping bags that could be used again. "Some of our members have also given options through the sale of shopping bags that can be used again," he said.
Previously, Aprindo and its members expressed the commitment to make plastic as a commodity, from which the plastic would have a price. This policy is known to be done to reduce the use of plastic.
From minimercados to fashion traders, they will make this commitment. Some retail stores that will implement KPTG include Superindo, Matahari, CircleK, Sogo, Ramayana, Yogya, Alfamart, Alfamidi and others. (hns / hns)
Source link