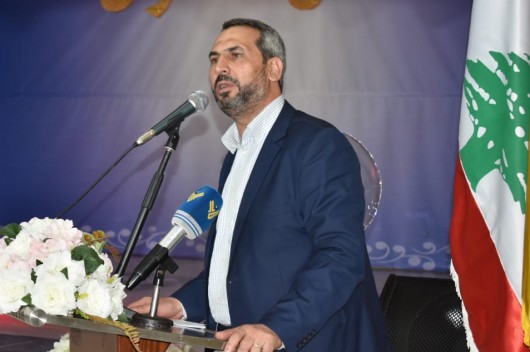 Member of the block of "Loyalty to Resistance" MP Ihab Hamada in the design of modern olive oil in the city of Qasr Hermel, established by the Federation of Municipalities of Hermel in cooperation with the Union of Regional Cooperation in the Bekaa and with the support of the Ministry of Agriculture accompanied by president of the Federation of Municipalities Hermel Nasri Al-Jihad al-Bina in Bekaa Khaled Yaghi and in youth.
Hamada Park for olive growers in Hermel has established this mill, which has universal conditions "and is one of the most important contemporary in the region, as well as its counterparts in the judiciary, until we become self-sufficient for a large number of olives located in Hermel , Rival at the regional level ".
He added that "the real problem is in the commercialization of this important production, which affects the total economic level," and asked the interested parties "to work to find markets for the elimination of production, especially at this stage where the border was open to the Arab depth Work cooperatively in agriculture to achieve significant results at all levels. "
Meanwhile, the director of Al-Jawad's Center for Development and Extensive Agro-food in Hermel Khader Jaafar said that "the center includes a modern mill with a complete production line and is one of the most important centers in Lebanon and also includes a set of collectors to also serve the peasants of wheat and gold. " He pointed out: "It starts with the farmer, from the extension, to how to choose and transfer olives, to the mill, how to fill and store, and we give a lot of quality in this area, putting the project at the service of the people of Hermel and anyone who wants to benefit.
Source: National agency