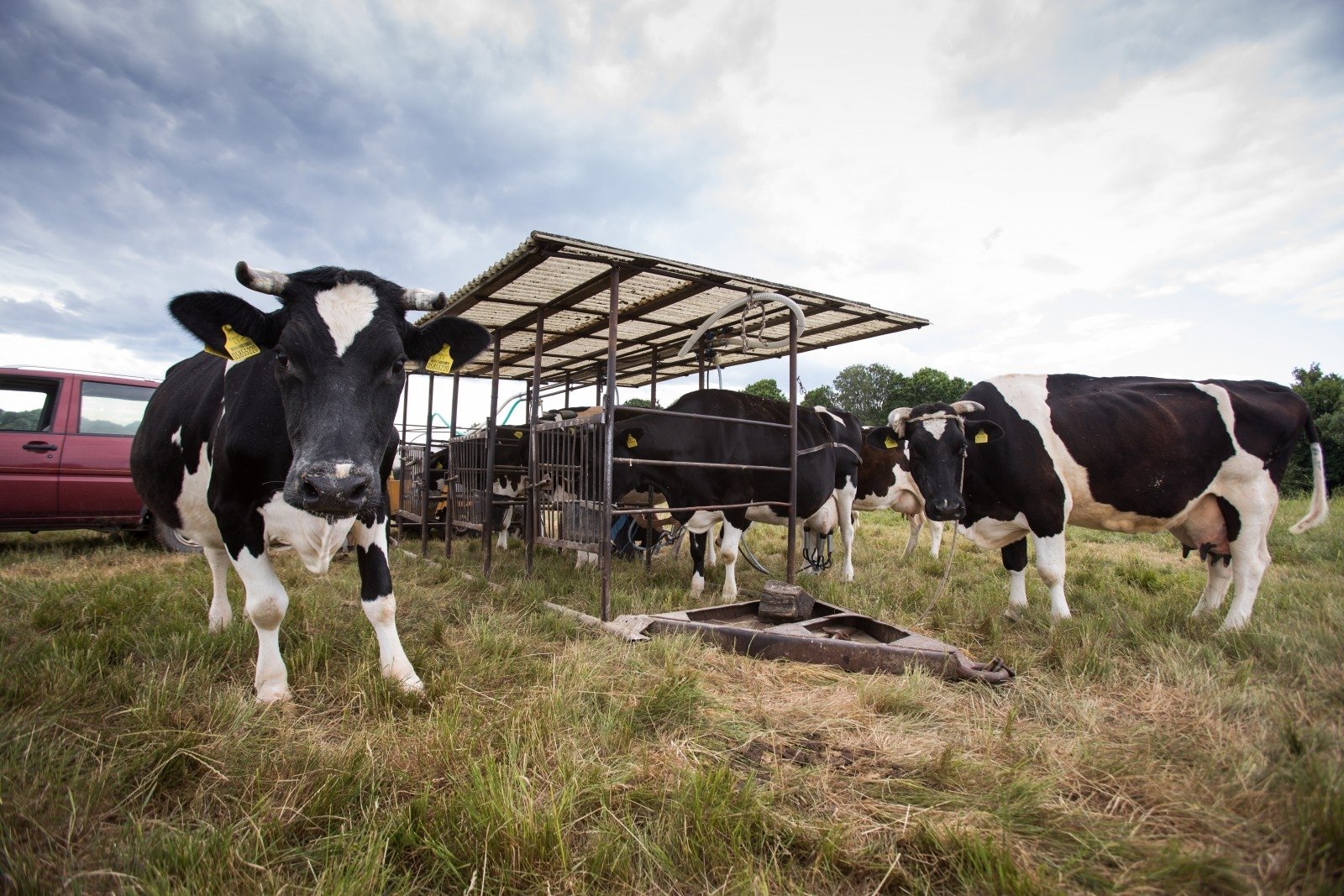 While they were successful and what conclusions were drawn, said the president of LPAA Vytautas Buivydas.
How many recycling companies have you visited?
We visited three major milk processing companies: JSC "Marijampolės Pienas", AB "Žemaitijos pienas" and AB "Pieno Žvaigždės".
What do you offer?
We try to find out what the processors would pay us if we were to provide them with milk: about 20 tonnes of milk.
And what are the results of the negotiations?
I could not summarize the three companies. On the other hand, it was like exploration, but we already have an opinion with which companies can negotiate and with whom it is not worth the waste. For example, a representative of one of these companies told us what we could pay and the debate was over: we offered a lower price than that of milk producers and much less.
Maybe he explained how they found the purchase price so strange?
I did not explain I gave them specific data about a particular milk producer who supplied them with 500 kg and that price was much higher than we were offered, the twenty milk producers.
What price do you offer?
One of the companies offered to pay 25 ct / kg.
And maybe others suggested more?
Although I have no evidence, I have the impression that they acted as if they agreed. True, a company offered a higher price and it was not the final price.
Will the negotiations continue?
Yes In addition, there are more milk buyers.
When negotiating the purchase price, the company may require that you deliver the milk at the agreed price not for a week or for a month, but for a long period of time. Can you guarantee this? Would this agreement be a starting point for the creation of a dairy cooperative?
We will try to negotiate. Unfortunately, dairy producers succumb easily to the delights of dairy collectors, offering a purchase price of 1 to 2 ct / kg and the farmer leaves his companions. Very bad Unfortunately, farmers are passive. We say, as if we were in agreement and after a day the opinion changed. But if we establish a cooperative, surely it will not be the intermediary between producers and processors, but it will be a true cooperative of dairy producers.
Are there milk producers in the rows of LVPGA that want to join a cooperative?
There are such, but joining a cooperative wants to have guarantees that their situation will not deteriorate. After all, milk processors follow farmers 'tests and try to break the farmers' unit by changing milk purchase prices.
What is the guarantee for farmers to settle down?
It is important that the cooperative has an alternative to milk supply. For example, if you can not reach an agreement with milk collectors in Lithuania, it is important to have the opportunity to sell milk immediately in Poland. I think that when farmers can export about 100 tons of milk daily to neighboring Poland, then the Lithuanian milk processors will begin to respect us, then it will be easier to negotiate.
Are there other options?
I believe that the Government and the Ministry of Agriculture do not take advantage of the potential for dairy processing. Here, milk processing companies receive EU support for the export production quest, and the state is also co-financed. Therefore, the ministry may make demands on milk processors so that they only support companies that commit to a certain level of milk purchase prices. Failure to comply with such an agreement would deprive future support.
What would you like your compatriots?
We can cooperate in many ways. For example, we could start with a cooperative effect on milk buyers, and not leave aside when it comes to reducing milk purchase prices. Calculate what you lose. When one of my neighbors had a reduction of 1 ct / kg in the price of milk purchases throughout the year, it lost about 4 thousand. EUR. Next, he has changed his opinion about the Lithuanian Association of Middle Milk Producers and is now a very active member of our organization.