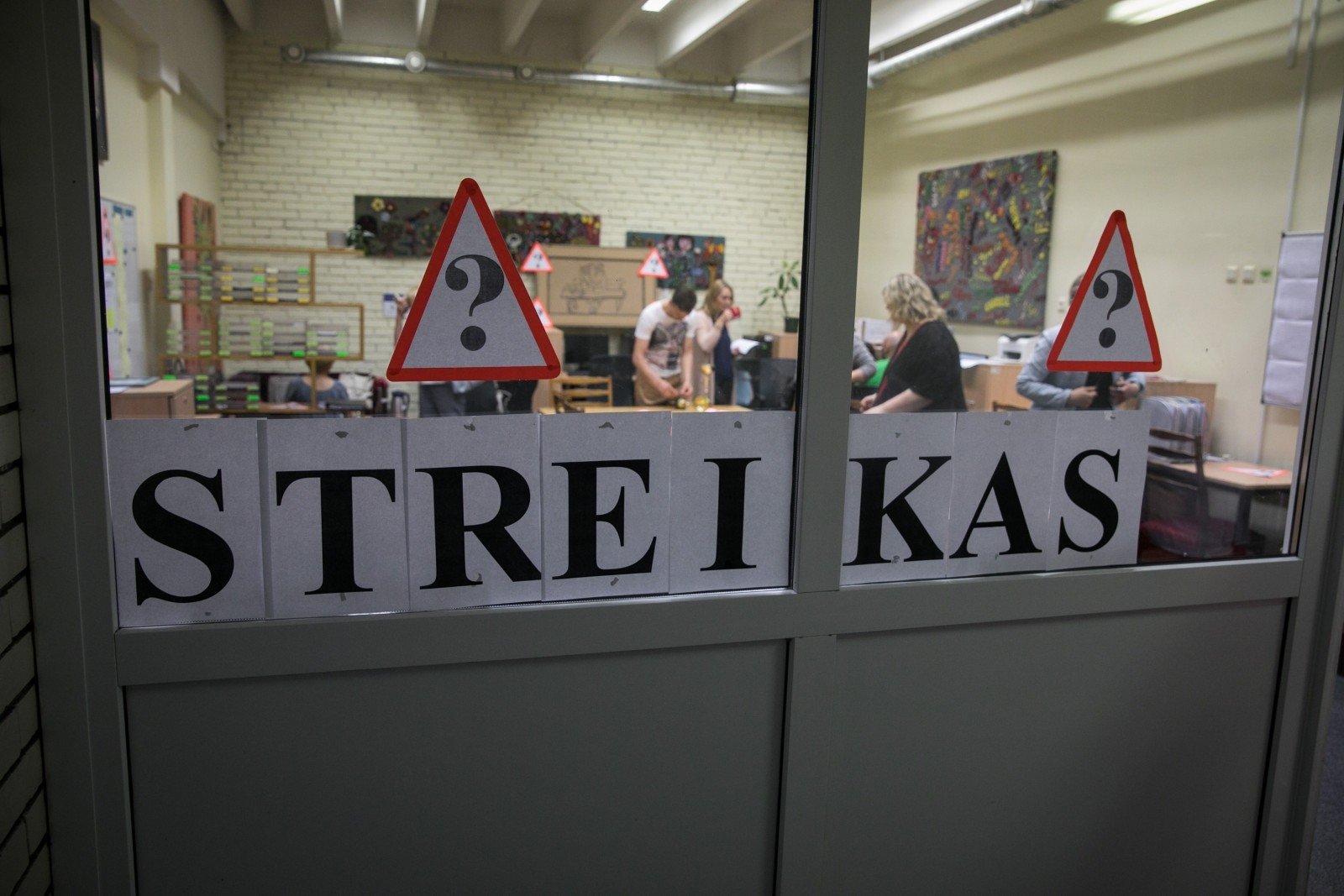 According to a strike-free union, there must be about ten school teachers to strike, and then they can increase. At that time, the Ministry of Education and Science states that five colleges should start their strike on Monday.
There are more than 2000 educational centers in Lithuania.
Representatives of the Union of Workers of Education in Lithuania that organize the strike claim that, due to current educational problems, Minister Jurgita Petrauskienė must assume responsibility.
The main requirement for protesters is to change the system of paid remuneration. According to Erika Leiputė-Stundžienė, vice president of the union, now the work of the teachers is calculated in minutes.
"It turns out that during the students' vacations, teachers do not have to do the work they were forced to do last year, although they do not have more need to repair school books, for the preparation of classes," said one of the organizers strike.
Even so, according to E. Leiputė-Stundžienė, prominent teachers are not willing to pay, but they must be clearly regulated.
"There should be no more than 18 contact hours and 18 hours of training, correction of workbooks for parental information, etc.", – he said.
According to data from the Ministry of Education and Science, after the reform of teacher remuneration, their wages increased almost throughout Lithuania.
"Most schools have payroll systems, signed contracts with teachers. As shown in the salary analysis, the average salary of teachers grew in all the counties, on average 14 percent in Lithuania," said Arminas Varanauskas, advisor to Minister of Education.
The representatives of the Ministry promise to visit the schools of strike and talk with educators. In this way, it will be sought to know the situation with regard to remuneration, the allocation of charges, the calculation of remuneration and other problems derived from the educational process.
Strike union representatives promise to end the strike only when agreements and documents are found.
Prime Minister Saulius Skvernelis affirmed the improbable pedagogical strike. According to him, the growth of the teacher's average remuneration after the introduction of remuneration is "solid."
In September, a new teaching remuneration model was introduced. The lesson for teacher pay has changed by hourly payment: the teacher's position is 1512 hours per year. Your working time is divided into three parts: contact hours, t. and classes, preparation for them and work for the community.
The publication of the news agency BNS, cited or reproduced in other means of communication and Internet sites without written permission of UAB BNS is not allowed.