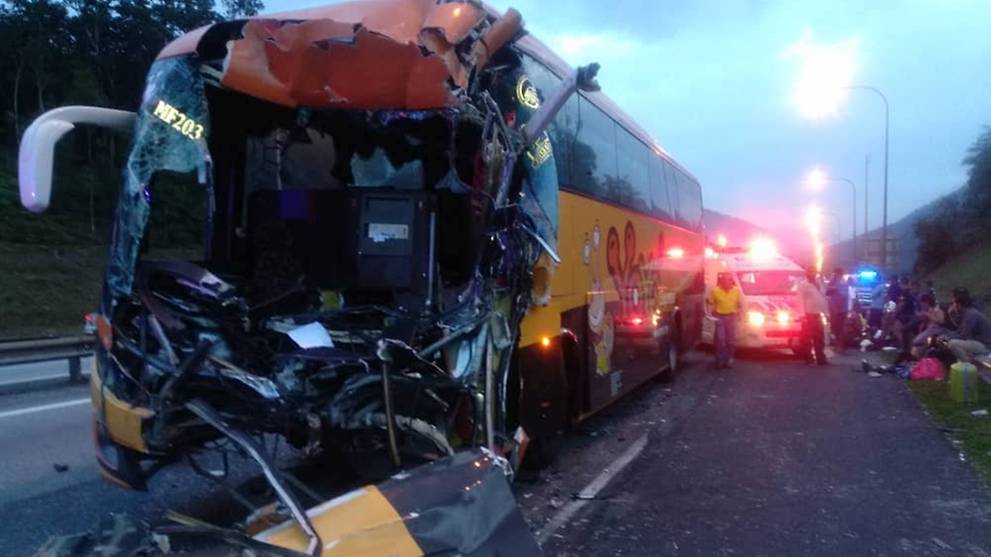 IPOH: seventeen people, including a bus driver, were injured after a tourist bus that took 29 people to fall into the back of kilometer 305 in Expreso Norte-Sur (PLUS) on Thursday (January 31).
The chief of the fire and rescue department of Tapah Ahmad Noor Syamsi Zainoldin said he received a call at 18.15 hours before sending 16 firemen to the site of the accident, which was about 8 km north of the Gopeng toll exit.
When arriving at the scene, the rescue officials discovered that 13 hurt passengers had been evacuated of the bus, while other four still were catched in the vehicle.
"Four victims, composed of three women and a man between 30 and 50, were trapped in their seats behind the driver," he said.
The four were successfully released and transferred to the hospital for additional treatment and the rescue operation concluded by 8:00 p.m.
The truck driver escaped injuries, said Ahmad Noor Syamsi.
The road to the north had to be temporarily closed so recovery work was carried out and according to PLUS, the accident caused a huge jam that at 10:30 am extended to 22 km.