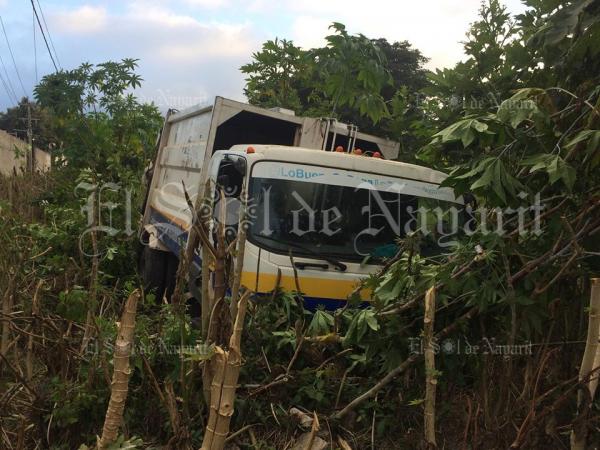 This Friday, the workers of the city of Tepic were injured after suffering a spectacular accident when they were on board a public WC truck on the federal highway 15.
According to the report, the garbage collector had a brake failure, which caused the driver to lose control of the steering wheel and leave the asphalt belt to stop for a few meters of the road, amid a rubble mound.
Three workers were injured after the terrible misfortune, one of which required a transfer to a hospital for medical attention aboard an ambulance of the Civil State and Fire Protection.
In addition, a woman was hurt after a piece of the edge of the unit that was full of rubble, thrown when accelerating.
The woman was also taken to a hospital on board a private vehicle and her health status is still unknown.
In the same way, the identity of others involved in this accident is unknown.
Source link