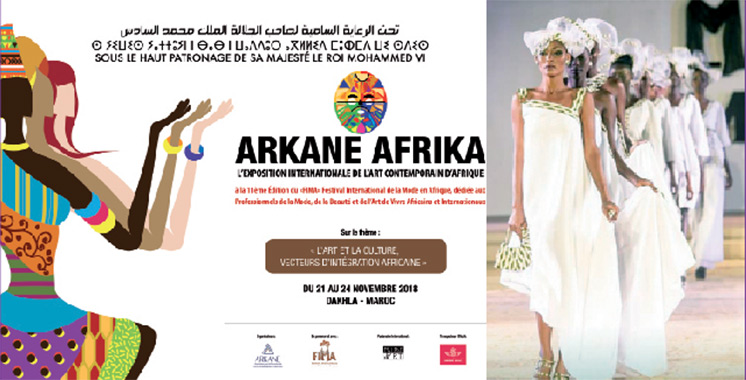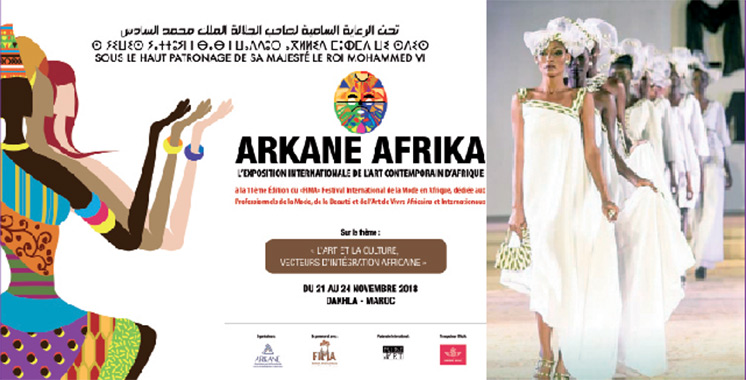 "30,000 visitors are waiting for Dakhla for Fima, which offers cross-country views between African and Western creators."
The 11th International Fashion Festival of Africa (FIMA), to be held from November 21 to 24 in Dakhla under the patronage of HM King Mohammed VI, will be marked by an international exhibition of African contemporary art titled "Arkane Afrika". An "unprecedented" exhibition created by the Arkane Association for the promotion of the preservation of art and heritage at the initiative of the Moroccan plastic artist Ouardane, president of this structure. "Arkane Africa is an art platform aimed at bringing together African artists from the continent and the diaspora, creating dialogue and promoting new contemporary creative initiatives"of the association
Beyond this event, which will take place at the Fima paddock, this structure that The campaign for the promotion of art and the safeguarding of the intangible cultural heritage organizes annually and throughout the year multitude of multidisciplinary artistic residences throughout Morocco. «The fruits of these meetings between confirmed artists and new emerging talents will be revealed to Arkane Afrika with Fima», detail the structure.
On Fima, the same source indicates that it is a multidimensional project in which cultural policies will be subject to the margins of African fashion designers' parades and talents discoveries in the art world. These are, according to the initiators, "30,000 visitors expected in Dakhla pola Fima that offers cross-country views between African and Western creators." As a reminder, this first edition of Fima in Morocco, which will mark the 20th anniversary of the festival, is organized under the sign of "African integration to strengthen cooperation South-South. "
And that's not all. In addition to the fashion shows, Fima will host the first edition of the "Haské" Hall whose vocation is, according to the initiators, to highlight the brands and future innovations, hence its Haské name that means "light" in Haoussa (Afro-Asian language). This exchange platform is organized around conferences and lectures. "Haské will also offer contemporary art exhibitions, a cross-look among artists through two art shows whose exhibition "Arkane Afrika "is part of", details the organizers. According to the same source, the Haské Hall is also organizing a Hackathon contest dedicated to fashion and beauty, highlighting Fashiontech and Beautytech "Made In Morocco." In addition, Fima will be aligned with music concerts. What to satisfy many tastes