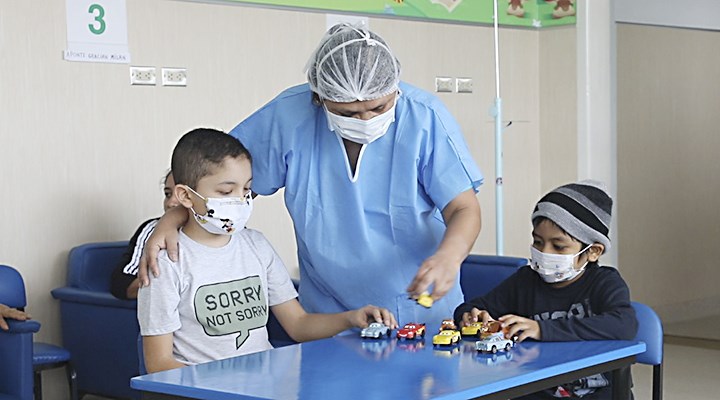 11/12/2018
Children with cancer treated by Essalud have the best and most modern environments in three of the main hospitals in Lima and Callao, which guarantees the specialized treatment they need.
Essalud reported that in the Sabogal del Callao hospital, in the first six months of the administration of President Fiorella Molinelli, the Chemotherapy Unit for children and adults has been reactivated, which now offers 600 monthly sessions.
In the hospital of Rebagliati, the room of oncopediatrics has been remodeled with more beds, armchairs and new entertainment environments.
In the same way, in the next days, the pediatric area of ​​the hospital Guillermo Almenara will extend from 14 to 60 beds.
Source link