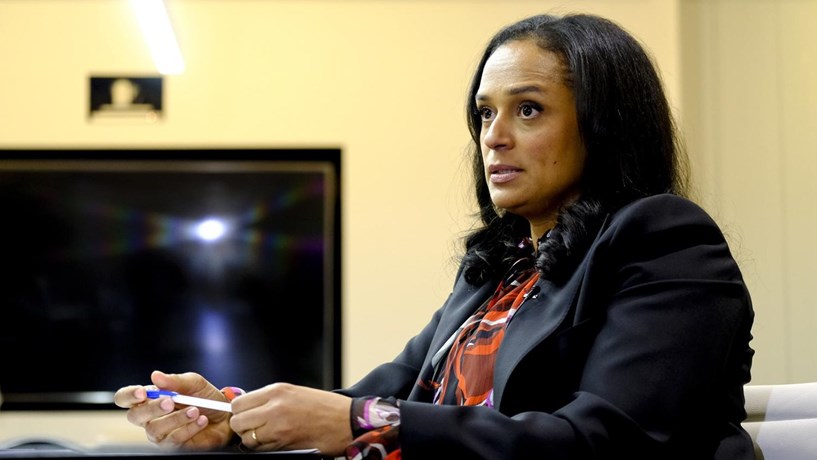 Isabel dos Santos is a shareholder of Unitel, with 25% of the capital
Miguel Baltazar
He emerged victorious about the dispute in an arbitration tribunal from October 2015 in the case of Unitel, since the agency justified the Brazilian operator and forced the remaining shareholders of the Angolan company to pay more than 600 million to Oi.
According to a statement issued by Oi, the arbitral tribunal "found that the other shareholders of Unitel violated several provisions of the shareholders' agreement" by denying the appointment by Oi, through PT Ventures, the directors of Unitel and suspending the court He considered that Oi's rights to Uni were not justified. He also considered that there had been shareholder transactions on his own and did not provide the information due to Oi.
Thus, Unitel's shareholders are obliged to pay USD 339.4 million plus interest (up to the date of payment) to Oi because the violations of the shareholders' agreement "have caused a significant reduction in the value of the shares of PT Ventura in Unitel."
They added 314.8 million dollars, "corresponding to the damages" by not allowing the reception of the dividends, according to the definitive decision of the 20 of February.
In addition, the court also ordered that Unitel's shareholders "pay a substantial portion of the fees and legal costs incurred by PT Ventures, corresponding to a net payment to PT Ventura in value
more than 12 million dollars, as well as 80% of the administrative fees and expenses and of the arbitrators, corresponding to a net payment to PT Ventura over a million dollars. "
In practice, "the Arbitral Court rejected the countermeasures of the other Unitel Shareholders as a whole". For these reasons, Oi considers that "in general, the decision supposes a reaffirmation of the rights of PT Ventures like shareholder that owns 25% of the capital of Unitel, in accordance with the Agreement of Accionistas".
He became a shareholder of Unitel after acquiring PT Ventures in 2014, which in turn occupies 25% of the capital of the Angolan telecommunications operator. In addition to PT Ventures, Unitel is owned by three Angolan shareholders, each with 25% of the share capital, Mercury (subsidiary of Sonangol), Vidatel (from Isabel dos Santos) and Geni (property of General Leopoldino Fragoso do Nascimento).
The long arm of iron
The participation in Unitel, as well as the remaining African assets, was inherited by PT Portugal after the capital increase resulting from the business combination process.
The conflict between Unitel and Oi dates back to September 2014, when the Brazilian operator announced that he wanted to undo the 25% stake in Unitel through Africatel – a vehicle inherited from PT Portugal under the business combination and made 75% for Ola .
Unitel, who has businesswoman Isabel de los Santos as one of the main shareholders, has always argued that she has a preventive right on the 25% that PT had in Unitel in case of sale or merger (as in the case of Oi / PT).
One of the consequences of this rail arm was precisely the delay in paying approximately 246 million euros of dividends from Unitel to PT
(News updated)