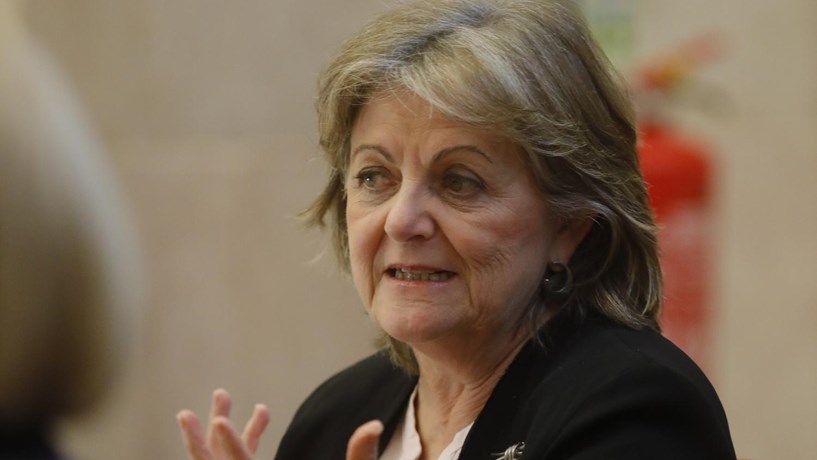 Elisa Ferreira returned on Thursday February 28 to the Faculty of Economics of the University of Porto (FEP) to warn that "things are never safe in the banking and financial system," emphasizing that "this illusion that everything is controlled and the insurance is dangerous in yourself. "
Although the banking situation is "much more robust" than it was before the crisis and referred to the introduction of higher prudential ratios, liquidity ratios or looking at the quality of capital – the governor of the Bank of Portugal warned, without elaboration, that "probably There was time to refine what was done in the supervision and complete some missing parts in the banking union – and the absence of these pieces is very serious. "
During a debate on the Portuguese banking system, which was part of the Oliveira Marques Awards ceremony, the former Minister of the PS and MEP admitted that those responsible for the sector should "humbly accept the lessons that the crisis has brought and assume responsibilities towards citizens and , above all, taxpayers who paid more than they owed in the "stabilization process" of the banking system.
We must humbly accept the lessons that the crisis has brought and assume the responsibility of the taxpayers, who have paid more than they owed in the stabilization process of the banks. Elisa Ferreira, vice president of the Bank of Portugal
One of the changes highlighted this afternoon by Elisa Ferreira, who shared the stage with former Finance Minister Fernando Teixeira dos Santos, was at the level of culture and the conditions under which the so-called "governance" of the banks is made, even recognizing that "It is not always easy to change habits and practices." Even because the phrase "trust me, I am a banker" [confie em mim, sou um banqueiro], broadcast by the sector until 2008, "it was a little difficult" to repeat itself in post-crisis.
"There the image has completely changed. [BdP] we adapt ourselves "to all the elements of the board, combining elements of personal suitability, but also experience, knowledge of the industry, diversity of perspectives, questioning decisions and avoiding group behavior, where everyone is influenced by all people. And ensuring that People have the time and the availability to dedicate themselves to the institution and they will not do it [lá] to use it or to [o cargo] on the business card, "he summed up.