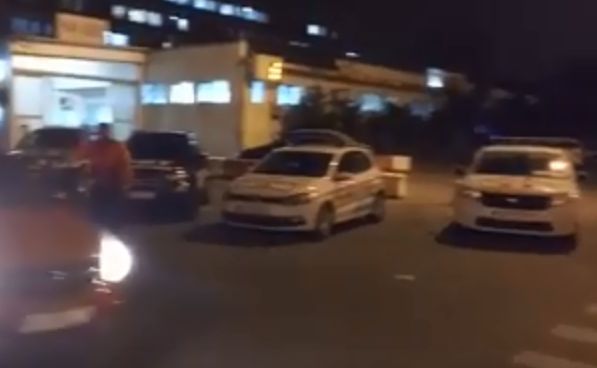 UPDATE: Bombing in the Ploiesti County hospital, registered Tuesday night at 112, turned out to be false, according to representatives of the Prahova County Police Inspection (IPJ), who announced they had completed checks at the hospital unit without detecting materials explosives
Another false alarm was the bomb threat that went to a mall in Ploiesti.
Both in the mall and in the County Hospital, checks were made outside the building with a trained dog that detected explosive devices and special technical devices inside the building.
---
More than 150 people were evacuated from the store and the Hospital of Emergencies checked without warning patients, since in the meantime the alarming one did not respond to the cell phone.
In place were the crews of the fire brigade, the SRI, the Ambulance and the Prahova Police. Military firefighters began to set up stores in the County Hospital's car park in case of evacuation of the patients.
"A criminal case has been prepared in accordance with Law 535/2004 on the prevention and combating of terrorism," said IPJ Prahova spokesman.
We return with details.
---
The Romanian hospital that has its own bio garden. It will nourish children and children and take out and get benefits
---