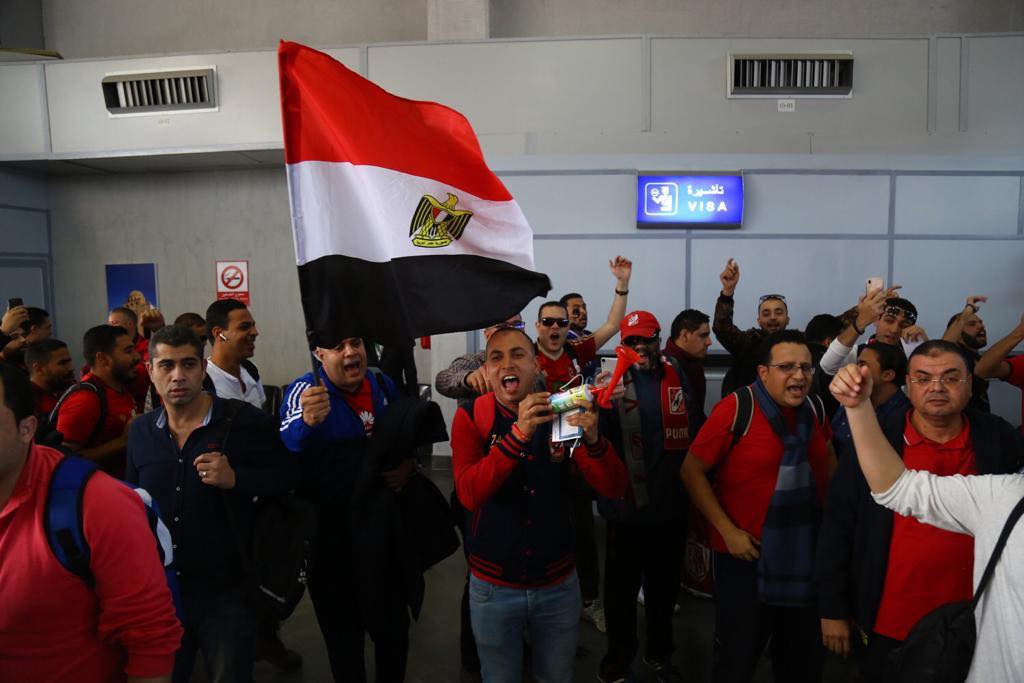 Tunisia – Amr Fahmy and Mahmoud Bahi


Posted in:
Friday, November 9, 2018 – 3:43 p.m.
| Last update:
Friday, November 9, 2018 – 3:43 p.m.

Nabil al-Habashi, the Egyptian ambassador to Tunisia, warned the Al Ahly club fans to arrive at the airport of Carthage in Tunis to bring the Tunisian masses.
Habashi also said that it would be better for Red Fort fans to wear a jacket over Teshirt Al Ahli.
Al-Ahli's fans arrived at the Tunisian capital from Carthage on Friday to prepare for the final of the African Champions League between Al-Ahli and Al-Tariji.
The al-Ahli club fanatics fluttered the atmosphere inside the Carthage international airport, singing mottos and Al Ahly club songs.
Al-Ahly will meet Espérance at 9:00 p.m. in the field at the Olympic Stadium in the second stage of the African final.
Al-Ahly won the first stage with a 3-1 victory, and could tie any result or even a defeat for a single goal to secure his ninth continental title.