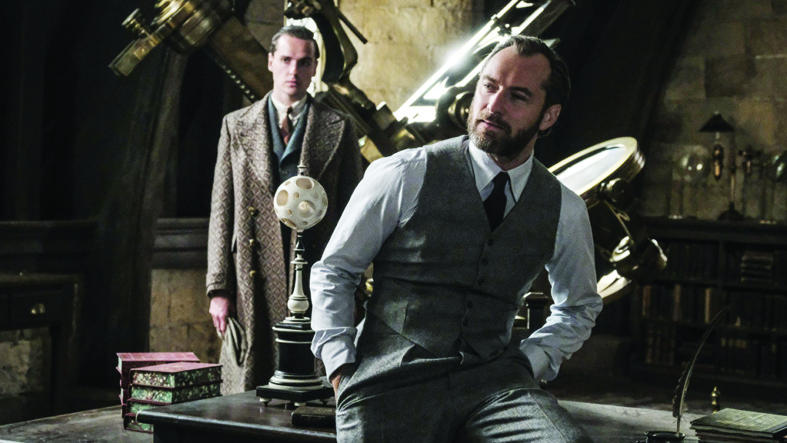 The movie "Crimes of Grindelwald," the second part of the "Awesome Monsters" series, received opinions from critics, according to the BBC.
Most critics awarded the movie three out of five stars, and some said the argument was "overloaded" with details.
The critics praised the movie's character's representation of the characters as a "live portrait," as well as British actor Jude Law criticizing critics for his role as Albus Dumbledore again.
Many have accepted that the imagination of British writer and novelist JK Rowling was as amazing as his work.
The second part has been a critical success for its own special effects and graphic tricks. Rowling plans to write five parts of the fantasy adventure series "Amazing Beasts".
Film critic, Karen James, at Reporter Hollywood, described the movie as "full of vitality." But she said the movie had "big problems", including Johnny Depp's interpretation of the wicked magician.
The filmmaker, Peter Bradshaw, gave the film three stars of five stars in the Guardian, and Bradshaw praised "the architectural details of the creativity of Rowling" and described them as surprising as usual. But he said that the rhythm of the narrative in the film was not related to a certain extent.
"I'm not a Harry Potter fanatic, but I was fascinated all the time I saw Grindelwald's crimes," said Chris Honeet of the Daily Mirror.
Source link