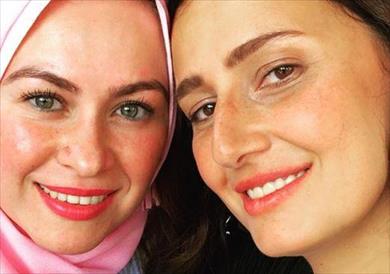 Mostafa or Jeddawi


Posted in:
Friday, November 16, 2018 – 10:37
| Last update:
Friday, November 16, 2018 – 10:37

The artist Hala Sheha expressed her respect for the hijab in a way with one of her friends wearing the mantle of her head, noting that she respects the veil and will continue to respect her, even if she did not use it.
"Religion is not like the veil of religion, good word, good treatment and many needs," he said. "Call people for good, better than shayyim and slander and enter the symptoms of people."
The artist Hala Shiha announced that he would retire the hiyab and return to the art, showing images without the veil, after the removal of the representation 11 years ago in 2007 and provoked controversy in the pages of the social networking sites between supporters and adversaries.