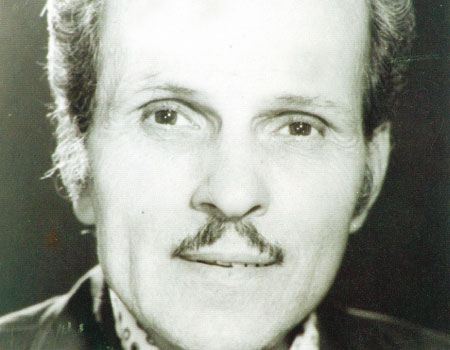 Hatem Gamal El Din:


Posted in:
Friday, November 16, 2018 – 9:10 p.m. M
| Last update:
Friday, November 16, 2018 – 09:11

The students of the "Master" compliment their memory on a singing night on the stage of the Arab House of Cantar
The "Maqamat" Hall celebrated the centenary of Master Hussein Jneid on Thursday night, and the ceremony held at the Bashtak palace on Al-Mu 'al-Athrai street witnessed a great public participation of lovers of authentic Arab music.
The program was organized by the Cultural Radio Program in collaboration with the Arab House of Canto do Fondo de Desenvolvemento Cultural. Dr. Fathi and Dr. Enas Galaluddin, director and presenter of the hall.
The meeting began with the conversation of the late musician Iman Jneid about his beginnings in Alexandria, his membership of a music family, his association with the violin machine and learning to play by Italian teachers in the city of Thaghr before moving to Cairo and his works on radio. He also talked about the diversity of his culture between Eastern and Western music, Adaptation of Western instruments in the distribution of music.
Then, Dr. Atef Imam talked about the establishment of Junaid for the Umm Kulthum band in the early seventies of the last century and how this band was an academy where the most important voices and artists in the field of Arab music and the role of recruitment in His artistic life began to sing with the band and ended up playing on the machine, Hisham Yahya praised Junaid's musical condition, citing the famous musical styles that Laila Mourad sang as "The Role of the Motor" and "The Dream Song." He also talked about the presentation of the Master for the soundtrack in some films and the dependence of European music. Arabic keeping the oriental rhythm.
Dr. Maha Al-Arabi expressed the pleasure of joining Umm Kulthum's band from the secondary stage and its musical beginnings, the influence of Hussein Junaid in hundreds of great artists and their contribution to shape their artistic personalities. And at night.
Medhat Abdel-Samieh, band leader Umm Kulthum, praised the role of the Master in the history of music, saying he developed a new approach to evaluating traditional Arab music. The concert ended with a party night, during which the soloist of the Arab music band Waleed Haidar and artist Mohamed El-Elaily presented a collection of the most beautiful songs accompanied by the musical group Tarab Zaman. Directed by master Atef Imam.