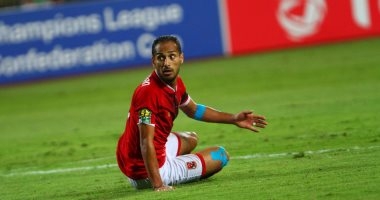 Hani Ramzi confirms that the withdrawal of Walid Suleiman is not in his time
---
Abdo Leithi Facebook Twitter
---
Hany Ramzi, the general coach of Egypt, commented yesterday the decision of Waleed Suleiman, player of international retirement of Al Ahly.
Waleed Suleiman announced his international retreat after not joining the Egyptian national team since Aguirre took over Hector Cooper.
Hani Ramzi said in a television statement: "Walid Suleiman rushed to the decision of his international retirement, and he was patient because the annexation stadium would inevitably come."
"If the African Cup of Nations is next week, surely we will join Walid Suleiman because it is unreasonable to include a player of his own."
"Walid Suleiman is quick to announce the decision to retire, if he continues to provide this level he will be on the team's list in the African Championship."
Read too – Mahmoud Fayez sends a message to Egypt after defeating Tunisia
The Egyptian team won an important victory over their Tunisian counterpart, three goals against two goals, in the fifth round of the 2019 Nations Cup qualifier in Cameroon.