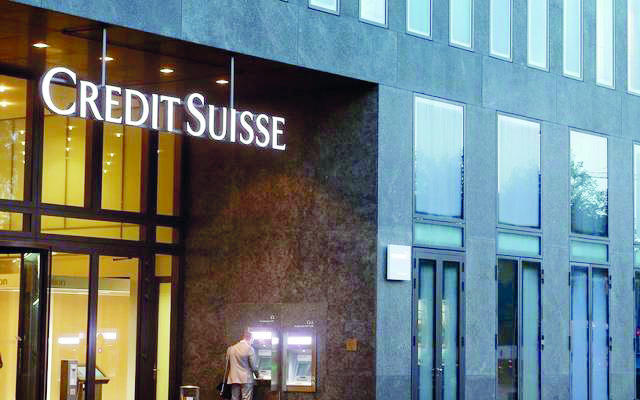 KOMCO, Switzerland, opened investigations with five Swiss financial institutions, which were examined by their offices for suspicions of monopoly understanding.
The monopolistic concerns about mobile payments are "cashless payments: credit cards, cell phones, etc." in favor of a Swiss payment system against other global systems, as well as the payment system applied by Apple, Apple Bay, Samsung or Samsung. EBay ".
The investigation, which covers the last two years, is directed to Swiss branches of UBS, Credit Suisse, Swiss Post financial arm, as well as issuers of Adono Holdenk and Swisscard cards, according to the Swiss Commission of Competition in a statement, which He also said "inspections of the offices of these institutions".
"Research must determine whether several Swiss financial institutions have agreed to not support mobile payments made by foreign institutions such as Apple Bay and Samsung Bay," he said.
These financial institutions suspect they worked together to avoid using their credit cards with Apple Bay and Samsung Bay to favor payment through the Swiss Twint Foundation.
Swiss company facilities for Twint mobile payments were inspected in Zurich as part of the investigation, but no charges were made by Comco against Twente.
"I was surprised by this work," the company said, adding that he asked Comco for some time "to verify the discriminatory behavior of Apple against him," because Apple is hindering the correct use of Twent's wireless payment for its iOS affiliate.
A COMCO decision on this research is expected shortly.
Twent was founded in 2014, which has developed a "digital wallet" form that allows online purchases and payments by phone in the central markets, small stores and even to park.
It has become the most popular digital currency for free payment in Switzerland. Twent, which has more than 75,000 acceptance points and more than 1 million users, belongs to the main Swiss banks, including Credit Suisse, UBS and other banks.
"We are surprised by this investigation and we are convinced that the investigation will show that there is no basis for these suspicions," said the second Swiss bank in a statement.
"Through its 50-percent Swisscard company, the bank has already suggested that consumers use Apple Bay and Samsung Bay to make their payments," he said.
"In addition, we have been in talks with other payment providers such as Apple, Samsung and Google for several months to present our system of mobile payments to our customers."
Meanwhile, he said that the bank, "Post Finance", is convinced that the Swiss law has not broken in order to avoid the monopoly, "explaining that it works with the competent authority and with the monopoly prevention" to work quickly to highlight the facts of this problem. ".
UBS, one of the banks suspected of blocking Apple's payment, said it tried unsuccessfully to find an agreement with Apple in 2016 to use the bank's credit cards, but "despite the many alternatives proposed by the bank for Apple, No collaboration was found with Apple for payment.
Apple's payment system works with several credit cards or prepaid cards. In Switzerland, for example, it is possible to use MasterCard with ApplePay to pay with certain Swiss institutions.
As for Samsung's payment, simply register the payment card on the phone and then pay by placing the smartphone near the point of payment.
Source link