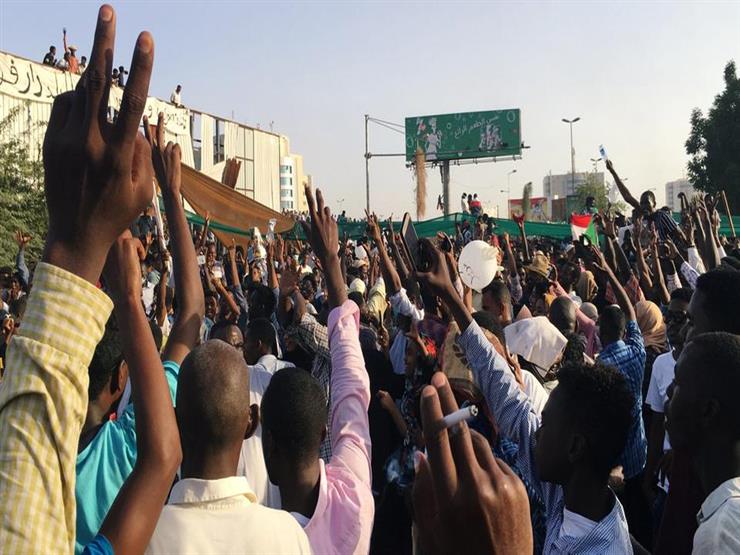 01:20 PM


Friday, April 12, 2019

Iman Mahmoud wrote:
The League of Arab States is pursuing with great interest the developments of the political transition in Sudan.
The League of Arab states, in a statement issued on Friday, expressed the hope that the people of Sudan would agree with what is in the interests of the country, and looks forward to the wisdom of all this necessary in this delicate circumstance, while adhering to political dialogue, to achieve the aspirations of the Sudanese people in a dignified and secure life And the stable that deserves,
The Arab League expressed its deep desire to support the achievement of the expected consensus, as requested in previous stages.
The League continued: "The different political and development issues in Sudan have been a priority in the Arab joint agenda. The Arab League will continue its interest in promoting peace, stability and development in Sudan of the decisions of the various Arab summits issued in this regard. and its duty and responsibility towards this great and central country. Arab world. "
The government sources said Thursday morning that Sudanese President Omar al-Bashir resigned. The Sudanese army intensified its deployment in bridges and vital areas, as well as extended throughout the presidential palace.
A few hours later, Awad bin Awf came out in a televised statement and announced a series of decisions: to uproot the head of the system and keep it in a safe place, insuring facilities and vital facilities, closing the airspace and ports for 24 hours, establishing an advice military man to lead the country for two years. Month all over the country.
Since last December, Sudan has been witnessing popular protests with the participation of several groups of people. He began denouncing the lack of food and high prices, becoming popular demonstrations that called Bashir, accused by the International Criminal Court of committing genocide and war crimes.
Source link