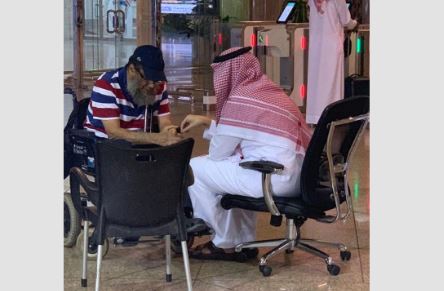 Video … An elderly disabled delayed his Vtchbhh plane, deputy Emir of the East and his family on his own plane
Citizen – Dammam
In a noble humanitarian situation, vice-Emir of the eastern region, Prince Ahmed bin Fahd, was accompanied yesterday by a disabled citizen and his family in his private plane after they could not reach his path.
On a tour of the King Fahad International Airport in Dammam, a video by Prince Ahmad showed that the senior airport staff prevented a senior with special needs from entering the wheelchair into the plane, which made him delay his departure.
The old man was surprised that Prince Ahmed bin Fahd approached him and had heard him and decided to take him and his family in his private jet to meet his special occasion without delay.