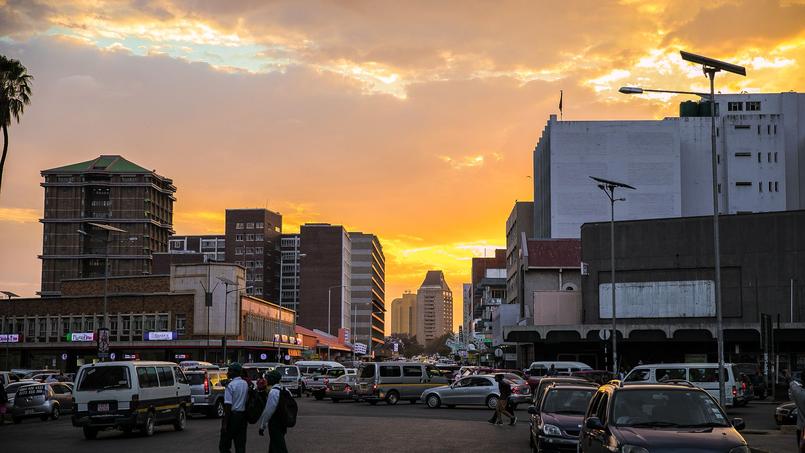 On the occasion of its third edition, from November 9 to 11, the promising girl from African contemporary fairs, also known as Africa, launches circuits to get to know the new artistic scene on the black continent, in associating with this travel specialist.
This is not a personal promotion. But news that rejoices us. Fans of contemporary African art with a spirit of traveling, collectors or simple amateurs, will be able to follow the steps of artists, gallery owners and other actors in the world of art in Africa, thanks to an unprecedented collaboration between the promising small fair of contemporary art and design African AKAA, also known as Africa, and the specialist of the Maisons du Voyage, owned by Le Figaro.
For the first time, on the occasion of the third edition of the fair that opens the doors from November 9 to 11 at Carreau du Temple in Paris, a space will be devoted to travel. The initiative was born from a discussion between Brigitte Bollé, managing director of the Paris event and mother of founder Victoria Mann and Valérie Kabov, director of the First Floor Gallery in Harare (Zimbabwe), who has been dedicated to international projects and projects. Educational programs through your gallery.
First Art Pass in Zimbabwe
The first artistic tour will take place where the idea originated in Zimbabwe, with a departure from Paris on March 28, 2019 for four days dedicated to the visit of Harare and the new artistic scene. Next, destination Victoria Falls for two days of discovery tour.
AKAA, who had already formed an association with Onomo Hotels, a hotel group based on the African continent and created an "Onomo Photography Prize", continues to chart the tour of artistic tourism with Les Maisons du Voyage, which financed the arrival of the artist Senegalese Alun Be. Expressed in Underground space, the latter presents his photographic series "Edification" to characters that use virtual reality masks. This 3rd edition focuses on "the South / South axis, the best way to redesign a map of contemporary art," says its founder, Victoria Mann.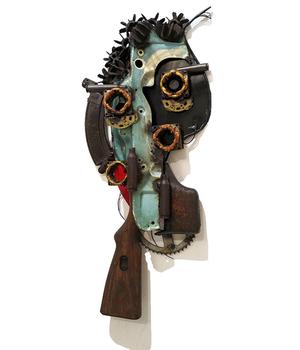 Thus, the fair is seen as an exit anticipation, a trampoline to another place, physical. In Paris, a hundred artists from Senegal, Haiti, Ethiopia, Cuba or South Korea are represented by 49 exhibitors.
Among them, André Magnin, a Magnin-A gallery, completely cleared, presents the free paintings of Malian Amadou Sanogo and the metal and wood masks of the Gonçalo Mabunda of Mozambique. Bob Vallois, in his homonymous gallery, celebrates the links between Cuba and Benin, with a selection of artists from both continents, including Edwige Aplogan, Agustín Cárdenas, Euloge Glélè and Dominique Zinkpè.
In the corridors of the new arrivals they make their entrance, Portugal, Italy, South Africa or Morocco. Like his great sister, fair 1:54, created by Touria el Glaoui, also known as Africa, is imposed as "a commercial and cultural platform that shows a diverse and plural Africa that is not blocked by the contours of the Continent", to cite to Vitoria. Last year, the tour attracted 15,000 visitors. For them, a new perspective is opened with the Arts Tours custom. Following destinations: Morocco with Marrakech and Casablanca, Ethiopia and Senegal, at the time of the Dakar Biennial.
You can also follow Le Figaro Voyages on Facebook and Instagram.