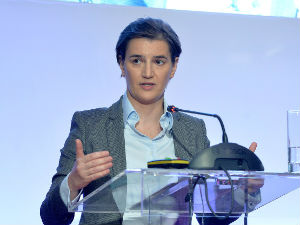 The letter will emphasize the decisions and behaviors of the provisional self-government institutions in Pristina, which violate in a complete and continuous way all the agreements reached, the regional initiatives and the international agreements, and even the documents that adopted and adopted the own provisional institutions, such as the Constitution of Kosovo, announced the Government of Serbia.
By letter, the Government wants to draw attention and warn individual countries that threaten regional peace and stability on the part of Pristina, as well as the deliberate and direct collapse of the atmosphere of dialogue at a time when Serbia is striving to intensify it with the goal of peace Long-term stability and prosperity for all residents is part of Europe.
Prime Minister Brnabić emphasized the need for communication with all partners around the world to strengthen so everyone is aware of the complexity of the situation in which Serbia is leading a dialogue that would maximize the support of President Aleksandar Vučić's efforts and will offer the The greatest possible security for our people in Kosovo. and Metohija, concluded in a statement.
Source link