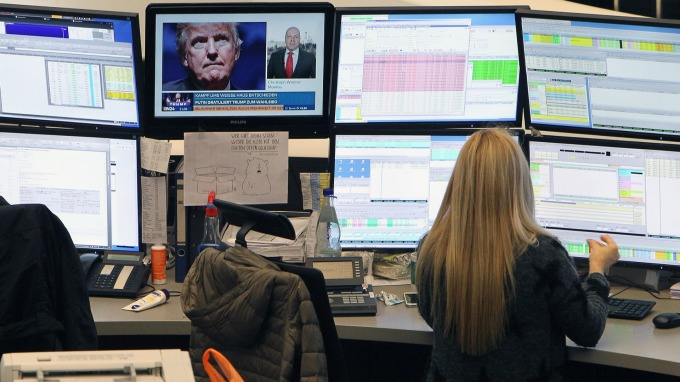 European stock markets closed on lower Friday and investors continued to pay attention to the political situation in Britain.
The Pan-European Stoxx 600 index fell 0.72 points or 0.20% to 357.71, 2.68% this week.
European bank shares fell 0.74% more on Friday. Investors fear that the UK can withdraw from the EU without an agreement.
The British index FTSE-100 fell 24.13 points or 0.34% to 7013.88.
The German DAX-30 index fell 12.67 points or 0.11% to 11341.00.
The French CAC-40 index fell 8.42 points or 0.17% to 5025.20.