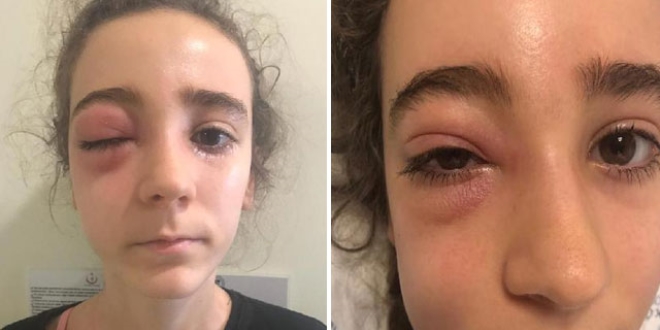 Dr. Specialist in Otorhinolaryngology of Sadi Konuk Training and Research Hospital Hasan Emre Koçak, the girl with nasal discharge, high fever and red eyes, explaining that she has brought ", we did in the eye's eye balloon, we focused on an abscess called the accumulation of germs. We had an immediate operation. We entered the inside of the nose and completely cleaned the region of the breast after clearing the infection in the eyes.
"PERSON FOR TREATMENT AND LIGHTING OF THE Brain can live if it is treated in the treatment"
The onset of infection in the eyeball is rare, he said. Cooking, 5% of the appearance of sinusitis as a result of the appearance of abscess in the eye, he said. Dr Koçak said:
"The sinusitis that develops as a result of infection of the upper respiratory tract and a resultant complication in the eye is an abscess that we call periorbital abscess in such cases. The incidence of infection in the ocular globe of the eyeball is approximately 5%, but it is A very rare condition. Taking medication is not a type that can be treated. If you lose it, loss of vision in the eye can be permanent.
THE OPERATION
Aybüke Aygün, eyes lost in the eyes and very scared, stating that he felt very well now, he said. Serap Aygün, mother of 3 children, "nose and fever". However, the nose was obstructed because there was no flow. First we postulate to the emergency room. We take the medication and the complaints continue. We work it here because it is a training and research hospital. We fully recover from the efforts of our doctors. We thank our doctors. "