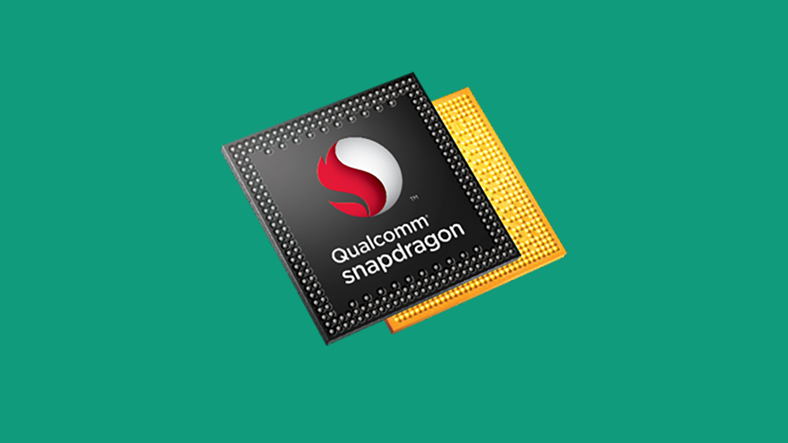 Information about the new generation processor of Qualcomm is already coming. As a result, Snapdragon 865 LPDDR5 will support RAM and 5G integrated modem.
With the conclusion of the first quarter of the year, Snapdragon 855, the next generation flagship of Qualcomm, began to show itself in the market. Snapdragon 855, which is produced with a 7 nm manufacturing process with its new generation architecture, has been able to obtain a complete user rating with its synthetic test performance and daily life experience.
It is expected that the next Qualcomm ship processor will appear in Snapdragon's annual event in December. Although the new processor reaches almost six months to arrive, we have already received some information. The chipset with the model number SM8250 will be called Snapdragon 865.
According to the information obtained from Snapdragon 865, the LPDDR5 RAM will support. But smartphone makers will decide what type of RAM they will use. Although rumors about the processor will have an integrated 5G modem, it is expected that this feature is given to manufacturers' initiative.
According to some leaked reports, TSMC will produce new Apple A13 processors with a manufacturing process of 5 nm. Qualcomm's Snapdragon 865 processor reports are that the next-generation flagship processor will continue to be manufactured with a manufacturing process of 7 nm. It should be noted, however, that there is a period of six months for the new processor.
Kaynak : https://www.firstpost.com/news%20&%20analysis/qualcomm-snapdragon-865-soc-to-support-next-gen-lpddr5-ram-5g-report-6436951.html
$ (Function () {
// Facebook window.fbAsyncInit = function () { fb.init ({ appId: & # 39; 1037724072951294 & # 39 ;, xfbml: true, version: & # 39; v2.5 & # 39; }); };
(function (d, s, id) { var js, fjs = d.getElementsByTagName (s)[0]; if (d.getElementById (id)) {back;} js = d.createElement (s); js.id = id; js.src = "http://connect.facebook.net/en_US/sdk.js"; fjs.parentNode.insertBefore (js, fjs); } (document, & # 39; script & # 39 ;, & # 39; facebook-jssdk & # 39;));
$ (& # 39; Body & # 39;). Ten ({ click: function () { // facebook save ajax button If fb.xfbml.p (); } }, & # 39; .facebook-save & # 39;);
// share the scroll if ($ (& # 39; content-sticky & # 39;). length> 0) { if ($ (window) .width ()> = 768) { $ (window) .on (& # 39; scroll & # 39;; function () { have scrollTop = $ (this) .scrollTop (); $ (& # 39; article & # 39;). each (function () { if (scrollTop> = ($ (this .find (& # 39;; content-body & # 39;). offset () top - 76)) { $ (This) .find (& # 39; The sticky content. & # 39;) AddClass (& # 39; sticky. & # 39;); (($ (this .find (& # 39;; content-body & # 39;). offset (). top + $ (this) .find (& # 39; content-body & # 39;). height () - ($ (this .find (& # 39;. content-sticky & # 39;). height () + 92))) $ (This) .find (& # 39; The sticky content. & # 39;) RemoveClass (& # 39; sticky. & # 39;); $ (this) .find (& # 39; content-sticky & # 39;). css (& # 39; & # 39;: & # 39; 0px & # 39;, & # 39; top & # 39;: & # 39; auto & # 39;}); } more { $ (This) .find (& # 39; The sticky content & # 39;). AddClass (& # 39; sticky & # 39;). CSS ({ & # 39;: & # 39; initial & # 39 ;, & # 39;: & # 39; 76px & # 39; }); } } more { $ (this) .find (& # 39; content-sticky & # 39;). removeClass (& # 39; sticky & # 39;). css (& # 39;: & # 39;: & # 39; auto & # 39 ;, & # 39;: & # 39; 0 & # 39;}); } }); }); } }
// click sharing $ (& # 39; Body & # 39;). Ten ({ click: function () { var $ this = $ (this), dataShareType = $ this.attr (& # 39; type-share-type & # 39;), dataType = $ this.attr (& # 39; data type & # 39;), dateId = $ this.attr ('date & # 39;), dataPostUrl = $ this.attr ("date-post-url", # 39;), dateTitle = $ this.attr (& # 39; data title & # 39;), dataSef = $ this.attr (& # 39; data-sef & # 39;);
change (dataShareType) { case & # 39; facebook & # 39 ;: fb.u of ({ method: & # 39; share & # 39 ;, href: dataSef, }, function (answer) { yes (response &&! response.error_message) { updatehit (); } });
break;
case & # 39; twitter & # 39 ;: shareWindow (& # 39; https://twitter.com/intent/tweet? via = webtekno & text = & # 39; + encodeURIComponent (dataTitle) + & # 39;% E2% 96% B6 & # 39; + encodeURIComponent (dataSef )); updatehit (); break;
case & # 39; gplus & # 39 ;: shareWindow (& # 39; https: //plus.google.com/share? url = & # 39; + encodeURIComponent (dataSef)); updatehit (); break;
case & # 39; email & # 39 ;: window.location.href = & # 39; mailto:? subject = & # 39; + encodeURIComponent (dataTitle) + & # 39; & body = & # 39; + encodeURIComponent (dataSef); // updatehit (); break;
whatsapp & # 39; case window.location.href = & # 39; whatsapp: // send? text = & # 39; + encodeURIComponent (dataTitle) + & # 39;% E2% 96% B6 & # 39; + encodeURIComponent (dataSef); updatehit (); break; }
ShareWindow function (url) { window.open (url, "_blank", "toolbar = yes, scrollbars = yes, resize = yes, top = 500, left = 500, width = 400, height = 400"); }
updateHit function () { $ .Ajax ({ type: "POST", url: dataPostUrl, data: {contentId: dataId, contentType: dataType, shareType: dataShareType}, success: function (data) {
if ($ (& # 39; video-showcase & # 39;). length> 0) { var $ container = $ (& # 39; video-showcase & # 39;); } plus if ($ (& # 39; article[data-id="' + dataId + '"]& # 39;) .length> 0) { var $ container = $ (& # 39; article[data-id="' + dataId + '"]& # 39;); } else if ($ (& # 39;. wt-share-item[data-id="' + dataId + '"]& # 39;) .length> 0) { var $ container = $ (& # 39; wt-share-item[data-id="' + dataId + '"]& # 39;); } more { $ container = null; }
// var $ container = dataType == "video"? $ (& # 39; video-showcase & # 39;): $ (& # 39; article[data-id="' + dataId + '"]& # 39;);
if ($ container! = null && $ container.length> 0) var $ badged = $ container.find (& # 39; .wt-share-badge - & # 39; + dataShareType);
find $ headerCount = $ (& # 39;. content-header & # 39;). find (& # 39;; wt-share-count & # 39;), $ containerCount = $ container.find (& # 39; .wt-share-count & # 39;), value = parseInt ($ containerCount.html ()) + 1;
$ container.data (& # 39; share & # 39 ;, value); //$containercount.html(value A);
if ($ headerCount.length> 0) { //$headercount.html(value A); }
if ($ badged.length> 0 && (dataShareType == & # 39; || dataShareType == & # 39; twitter & # 39;)) { if ($ badged.hasClass (& # 39; is-visible & # 39;)) { //$badged.html (date A); } more { //$badged.addclass('is-visible').html (date A); } } }
} }); } } }, & # 39; .wt-share-button & # 39;) });
Source link