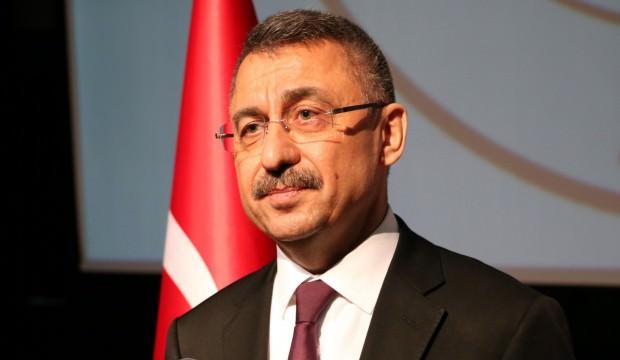 Turkey, Libya decided to withdraw from the conference held in Italy.
Vice President Fuat Oktay, "Turkey is leaving the meeting with deep disappointment" made the description
OKTAY EXPLICATIONS
Oktay said in his statement: "Unfortunately, the international community has not become a single body this morning. With a last minute ordinance, some have interfered in the abusing process of the Italian hostage. Unless some countries continue to crush the process in their own interests, stability in Libya does not can be achieved, there is a need for foreign intervention, unlike others, we, the Libyans and coming to a broad dialogue with the regional actors, all of the responsibility in the current difficult situation in Libya for the improvement of the country can not make any positive contribution Contribute since these types of meetings that the involvement of Turkey is not possible this morning, the informal meetings held between some parties and presenting them as main actors in the Mediterranean region is very misleading and harming our strongly opposed vision. Turkey b Leave the meeting with great frustration. "
SOURCE: one
Source link