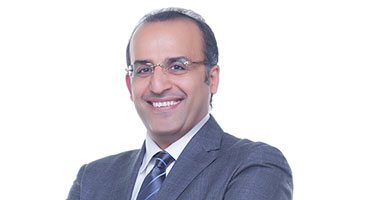 Mohamed Shabana, president of the Association of Athletics Critics, emphasized the strength of the relationship between the Egyptian and Tunisian people, explaining that the meeting between Ahly and El Tigri next Friday at the African end of the Rades Stadium will be an Arab-African summit .
The Executive Office of the Association of Sports Critics in Egypt, headed by Mohamed Shabana and the Association of Sports Journalists in Tunisia, headed by Adnan Ben Mourad, issued a statement confirming the deep ties between the two fraternal peoples in various fields and stressed that the next match between Al Ahli from Egypt and the Tunisian Tigers scheduled for Friday at Rades Stadium In the final of the African Champions League final, it is a competitive game in fraternal soccer, awaited by millions of followers of the round trip in both countries, the Arab world, the African continent and the whole world. To enjoy the great soccer event, C in the Abhi image of the territory of Tunisia, as usual in the organization of events and soccer in general special sports, and also appeared in Egypt during the first stage, which was held at the Stadium Burj Al Arab.
We expect Tunisian and Egyptian fans to be responsible for the next game and that the ideal spirit will be the only motto of the encounter, especially because it will announce the hero that will represent the Arabs and Africa in the Club World Cup in the UAE..
The Association of Egyptian Athlete Critics indicates that in contact with their counterparts in Tunisia, the Association of Critics of the Association of Athletes of Tunisia welcomed the brothers and colleagues of journalists during the party Al Ahly and Al-Tarji and facilitated their work to move the event. This will also happen with Tunisian colleagues during the Egyptian and Tunisian teams scheduled for Egypt's November 16th in the qualifiers of the African nations .
The Association of Athlete Critics in Egypt and the Association of Athlete Critics in Tunisia confirm that the relationship between the two fraternal countries can never be affected by the historical and authentic ties between the two great peoples.
Source link