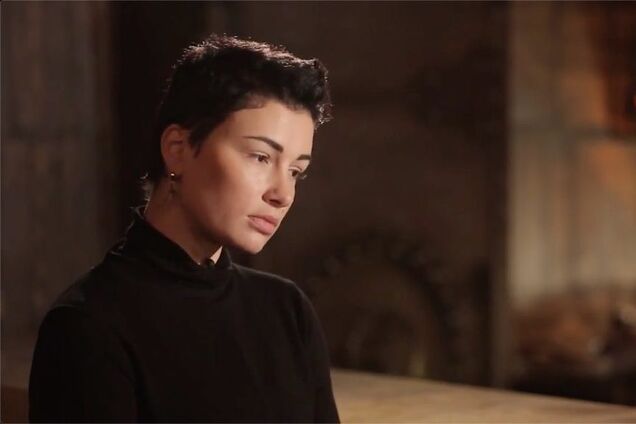 Ukrainian singer Anastasia Prikhodko, who recently left the show business and joined the political party Batkivshchyna, explained the incident with the air.
She wrote on her Facebook page that she had previously participated in the Rendezvous filming and was created for constructive dialogue.
"I was sure that the broadcast will be built on mutual respect and respect for my political partners. In all broadcasts, I always say:" I am still not a politician and I am following this path. Of course, I need to learn a lot, what I do. "But even so, I was not prepared for that pressure on Yulia Tymoshenko. The questions were designed to humiliate a person who was not in the study and manipulated information" – Prikhodko accused journalists.
She clarified that she did not expect such an approach and that she was confused during the transmission. In addition, the new party member said that channel staff "frankly said a lie."
"In my understanding, the accusation of Yulia Tymoshenko of not having founded all the problems in Ukraine is at least means. Humiliating, manipulating information and, frankly, telling a lie, this is probably the rhetoric of the channel that is built on it. I thank everyone for that lesson, "he said.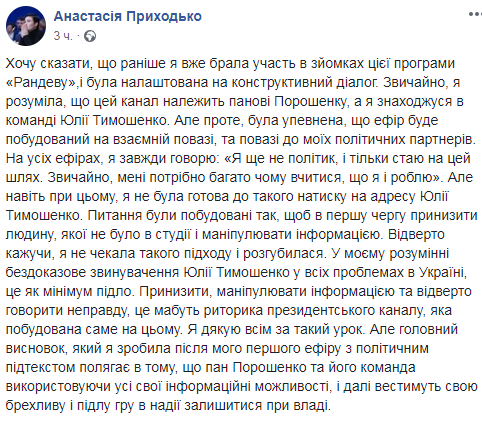 As reported by OBOZREVATEL, the presenter Yanina Sokolova asked Prikhodko questions about her civil position, the war in Donbas, etc. When the singer found it difficult to answer, she was taken from behind the box. He got up and left, refusing to continue the interview, when the reporter asked if party leader Batkivshchyna, Yulia Tymoshenko and Prikhodko, would lie to the voters and one of the assistants intervenes again.
In social networks, they reacted violently to this situation by comparing the newly created political figure with Nadezhda Savchenko.