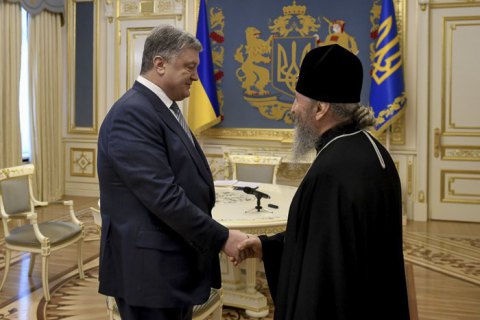 The meeting of the President of Ukraine Petro Poroshenko with the UOC-MP hierarchists, scheduled for tomorrow, November 13 in Kiev, may be interrupted.
This follows from the documents received by LB.ua from their own sources in the church circles.
Thus, the other day, the UOC-MP hierarchists sent an invitation from the head of state to the meeting scheduled for November 13 at 2 pm in the Ukrainian house. The invitation, in particular, speaks of the need for "an exchange of thoughts to gather positions, especially important in relation to the changes that occur in Ukrainian Orthodoxy." In fact, it was planned to discuss the current situation with the provision of Toms for Ukraine and preparations for the conduct of a unifying council, which is expected to begin the process of choosing the head of the Local Orthodox Church of Ukraine.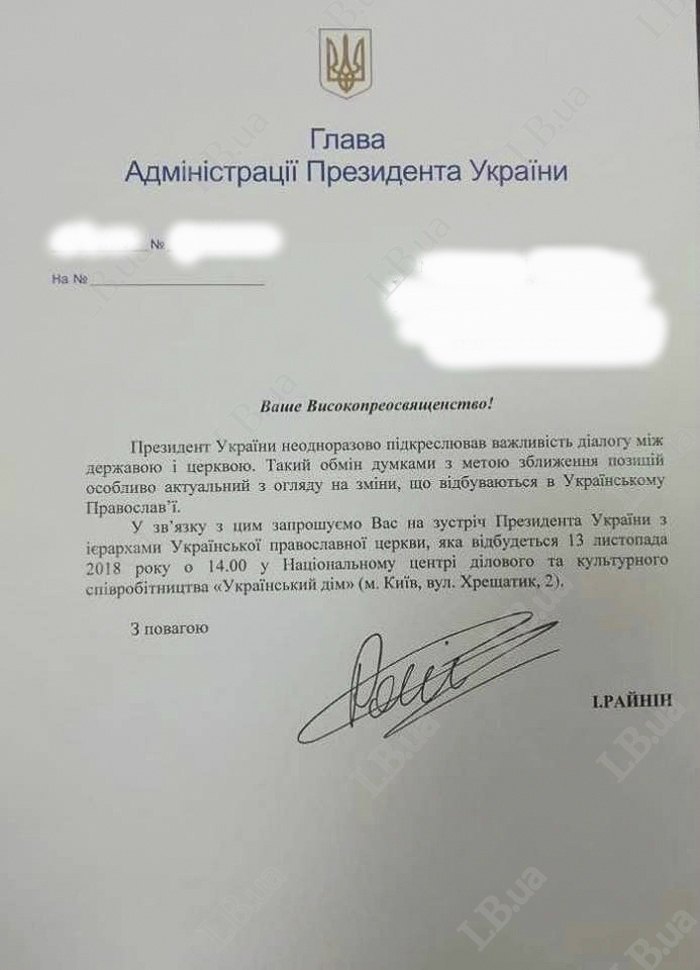 At the same time, the editorial office received an invitation from the Kiev Metropolis Office under Metropolitan Onufriy of Kiev and throughout Ukraine (signed by Metropolitan Anthony (Pakanych)), according to which MP bishops are summoned for a meeting with President on November 13 at 2:00 in the Hall of St. Assumption Kiev-Pechersk Lavra. The recipients of the recipients are the same.
At the same time, there is a note in the invitation that "the participation of all the diocesan bishops and vicars of the Ukrainian Orthodox Church is compulsory." Thus, the date and time of the meeting of the headquarters with the head of state coincide, only the place varies. Given that the initiative of the Poroshenko meeting and the leadership of the MP is already known for about a week, and also based on the information from relevant sources, it can be concluded that, in this way, individual MP forces are trying to sabotage the event.
Taking into account the current situation, it is not excluded (included in PA) that the decision on the seat of the meeting will be done directly shortly before its onset, on November 13.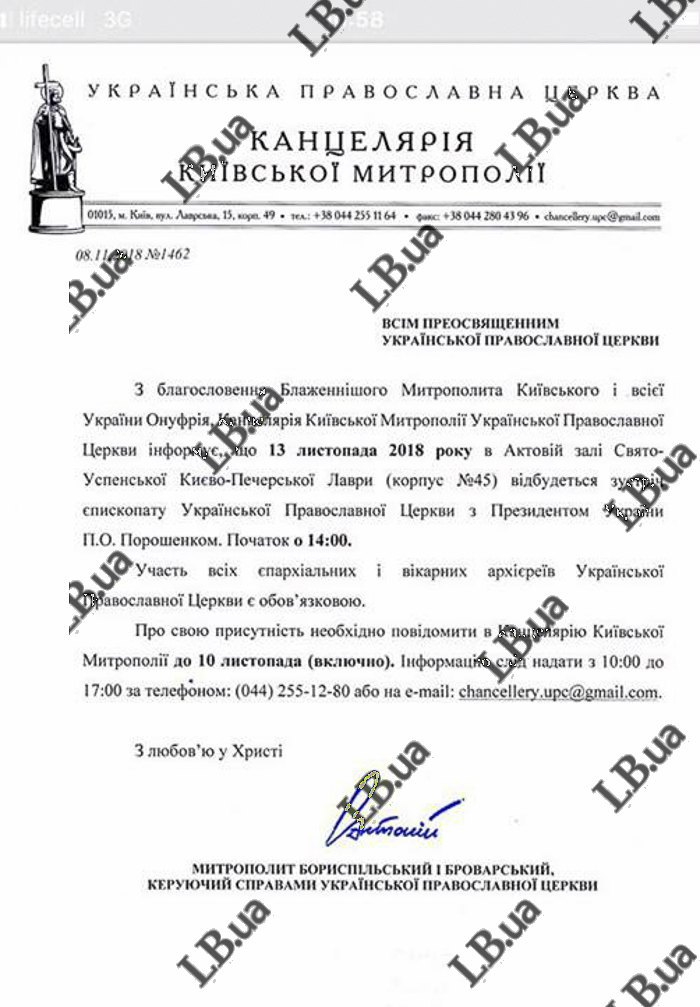 Remember, Tomos about autocephaly Ukraine can receive after the unifying council of the UOC-KP, UAOC and UOC-MP, which is tentatively scheduled for November 22.
The UOC-MP does not recognize the new Ukrainian Orthodox Church and does not intend to participate in the cathedral (with the exception of certain hierarchies).