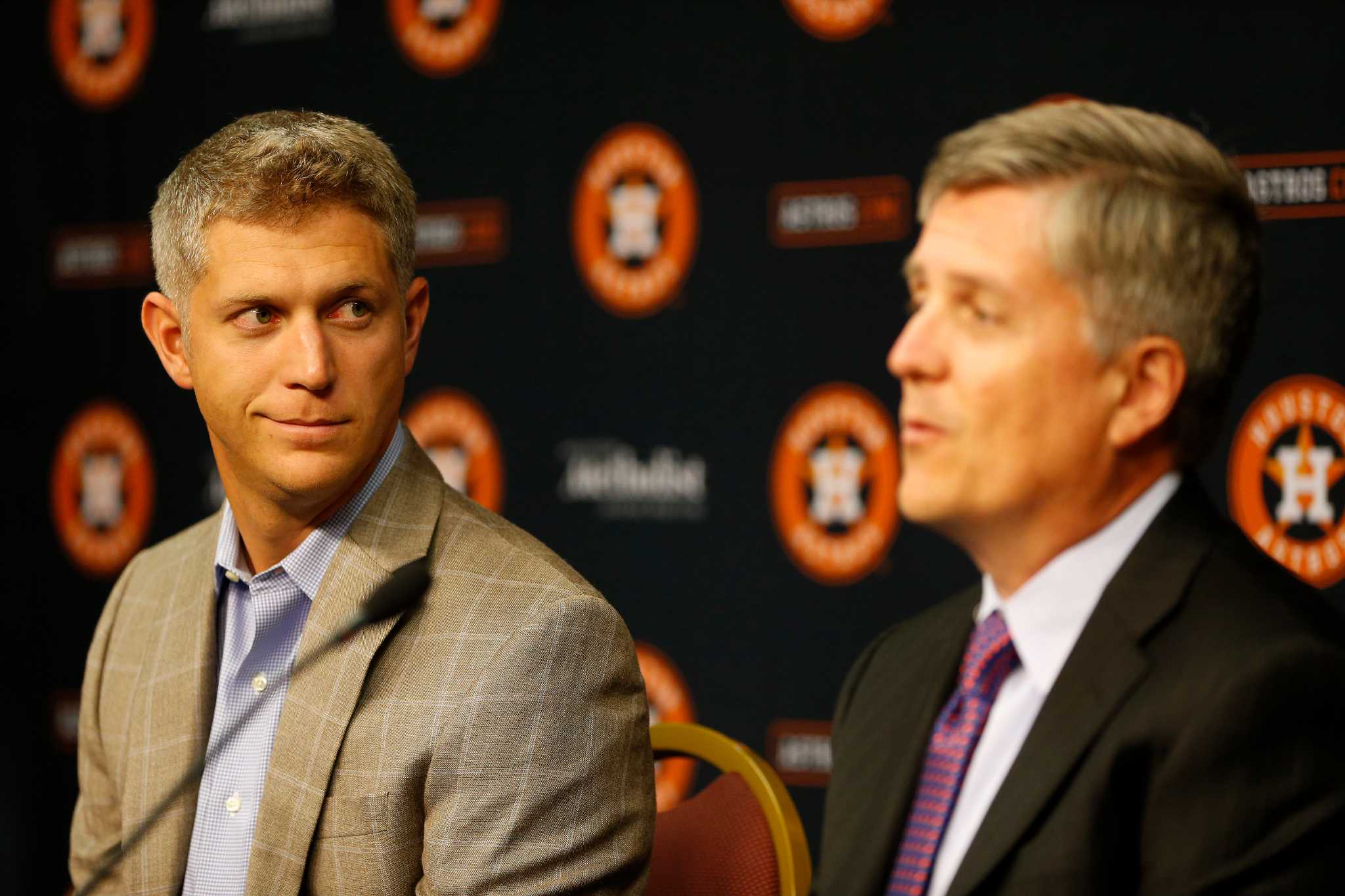 The withdrawal of Mike Elias from the Astros was formalized on Friday, two days after the initial reports of his imminent rental in Baltimore.
The origins have made an official guide to Elias, one of Houston's deputy Managing Agents, as his new executive vice president and general manager on Friday.
The Chronicle confirmed the departure of Elias on Wednesday, the last chapter of Astros' off-season exodus both inside and outside the field.
ON TEXAS SPORTS NATION: Astros radio changes are very likely for fans
Elias is the sixth prominent member of Houston's main office or field staff to leave the club since September. Dave Hudgens, Doug White and Jeff Albert, along with Elias, all received promotions with other teams.
Both special assistants from general manager Sig Mejdal and director of research and development Mike Fast have come out for other opportunities in baseball.
Fast was hired as a special assistant to the general manager of Atlanta Braves, Alex Anthopolous. Several reports suggest that Mejdal can follow Elías to Baltimore, a dying franchise that lost 115 games last season and which requires the kind of reconstruction that Houston made with the arrival of the general manager Jeff Luhnow in 2012.
The Orioles will present Elias on Monday morning in Baltimore. Via text message on Friday, Luhnow said he would wait until after the press conference to comment Elijah's departure.
Source link