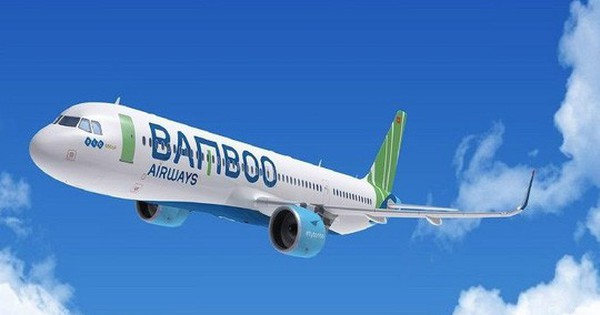 On the night of 12-11, the newspaper was exchanged with reporters WorkerDeputy Minister of Transportation, Le Dinh Tho, has confirmed that it has signed the decision to grant a commercial air transport license to the Tre Viet Aviation Company, which owns Bamboo Airways, a member of the FLC Group, in the afternoon of the same day.
Thus, Bamboo Airways carriers include passengers, freight, luggage, postage; Regular and unscheduled shipments. The airline is licensed to carry up to 10 aircraft in national and international territory.
Once operational, Bamboo Airways intends to operate 100 flights connecting major cities and popular tourist destinations in Vietnam and internationally.
The first national roads are expected to be Ha Noi – Quy Nhon, Hanoi – Dong Hoi, Ho Chi Minh City – Quy Nhon, Hanoi – HCMC, Ho Chi Minh City – Van Don … to reduce the pressure on the infrastructure. air transport in the main cities and, at the same time, strengthen regional connections, raising Vietnam's tourism level on the international map.
Before, at the end of August 2018, the Ministry of Transport completed the assessment and, at the same time in writing, asked the Prime Minister to consider and allow the Ministry of Transportation to license air transport business for Tre Viet in accordance with current law.
A document signed by Deputy Minister of Transportation Le Dinh Tho clearly states: "The commercial license application file for the Tre Viet Company's air transportation is complete and valid to meet the capital requirements, it has flight operators operating appliances and business plans and product development strategies as stipulated in Decree 92 and in accordance with the provisions of the airline companies stipulated in Decree 30. "
On November 8th, at the Governing Board, with the participation of representatives of the Ministry of Transport, Public Security, Defense, Justice, Planning and Investment, Finance, Information and Communication, Science and Technology, Natural Resources and Environment, Construction and State Bank In Vietnam, the Prime Minister officially agreed with the Ministry of Transportation's proposal for the licensing of Airfreight Commercial for Tre Viet Aviation Co., Ltd.
The Ministry of Transport will grant licenses for air transport companies to the Tre Viet Aviation Company from the assessment of the conditions established by law. At the same time, it assumes the main responsibility and coordinates with the ministries, branches and localities in question, intensifying the inspection and supervision and assuming the full responsibility for the efficiency of transport activities of the aviation industry, guaranteeing security and safety. Aviation, defense and national security in all situations.
Obtaining a commercial airline license is an important legal basis for Bamboo Airways to get involved in the airline business.
Bamboo Airways is also the first airline to go through the process of requesting approval of investments under the Investment Law instead of completing the provisions of Decree 92 on conditional business in the aviation sector as before. .
D