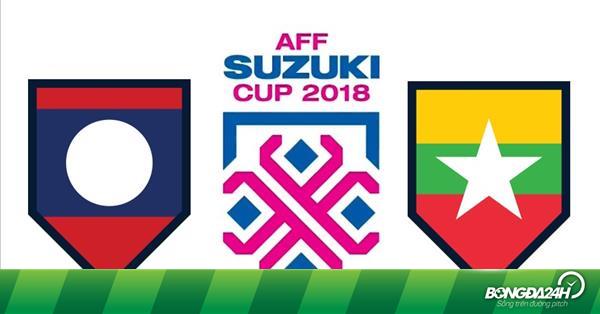 Laos direct against Myanmar: continuing to update the situation of the results of the Laos vs Myanmar football match team AFF Cup 2018 at 7:30 p.m. today 16/11.
(press Ctrl + F5 to get the latest information)
EXPORT LIST
Laos: Saymanolinh Paseuth; Thotnilath Sibounhuang; Kaharn Phetiivilay; Lathasay Lounlasy; Vanna Bounlovongsa; Aphixay Thanakhanty; Phouthone Innalay; Chanthaphone Waenvongsoth; Phithack Kongmathilath; Soukaphone Vongchiengkham; Bounphachan Bounkong.
Kyaw Zin Htet, Pyae Phyo Zaw, David Htan, Zaw Min Tun, Thein Than Win, Hlaing Bo Bo, Moe Aung Lwin, Lung Maung Maung, Aung Soo, Htet Aung Than.
HIEP 1
– The game started
Match information:
– Burma knows Laos a total of 16 times in the past and has not lost, with 13 victories, draw 3.
– Laos only scored one goal after two matches in the AFF Cup 2018.
The four AFC 2018 Myanmar Cup goals were scored in the second half.
– Laos suffered 6 consecutive defeats. In the last 9 meetings, Laos lost 8 and removed 1.
– Aung Thu scored 8 goals for Myanmar, the best of the 2018 AFF Cup of the team.