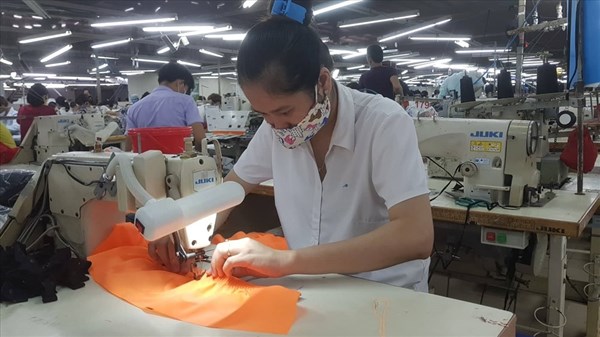 As of 1.7.2019, the base salary will be adjusted. This is important in the resolution on estimates of the state budget in 2019 approved by Congress 9.11.
As a result, the base salary will be adjusted from 1.39 million per month to 1.49 million / month, will adjust the pension, social security benefits, monthly allowances according to the regulations (matters Guaranteed State Budgets and subsidies Preferential for people with meritorious services to the revolution have increased by the increase of the base salary, the implementation time from 1.7.2019.
The National Assembly assigns ministries, central agencies and localities to continue implementing the policy of creating sources for wage reform combined with cost savings in combination with the restructuring of the organization, Improve the level of financial autonomy of service provision agencies public
The central budget will provide financing for the adjustment of pensions, social subsidies and monthly subsidies in accordance with the regulations (matters covered by the state budget) and preferential subsidies for people with meritorious services to the revolution; I support the need to adjust the salary increase for ministries, central and local agencies that can not balance the source according to the Government.
Continue to direct the ministries and the central and local agencies to seriously implement the personnel rationalization policy, reorganize and rationalize the administrative system in an efficient and efficient manner; Renewal of the management mechanism, financial mechanism, reorganization of the system of non-commercial public units. On this basis, to restructure the budget in each domain, reduce the direct support of the budget for the units of provision of public services, prioritize the source of salary reform.
After satisfying the need for salary reform, local authorities take the initiative to use the remaining salary reform to implement the social security schemes and policies promulgated by the central government. The central budget will complement the specific budgets for local budgets with the deficit required by the regulations.
For local budgets, the funds allocated from the reduction of expenses in support of habitual activities in the administrative field and the support to public noncommercial units will be used according to the principle of: 50% Additional salary reforms to pay the increase of the salaries due to increases in the base salary of the administrative sector and in areas with non-commercial units. The remaining 50% will be spent on social security policies issued by local authorities and will increase the expenditure on the infrastructure of the respective sectors. Decisions on the costs of each content will be agreed by the localities according to their competence defined in the Law on State Budgets.